What to Know Before Hiring a Silk Rug Cleaner in DC?
If you are looking for a silk rug cleaner in Washington DC, then you have come to the right place! However, there are a few things you should know beforehand. This article will cover everything you need to learn. It deals with why you need professional help and the criteria for choosing a rug company. But first, let's see why silk rugs are delicate.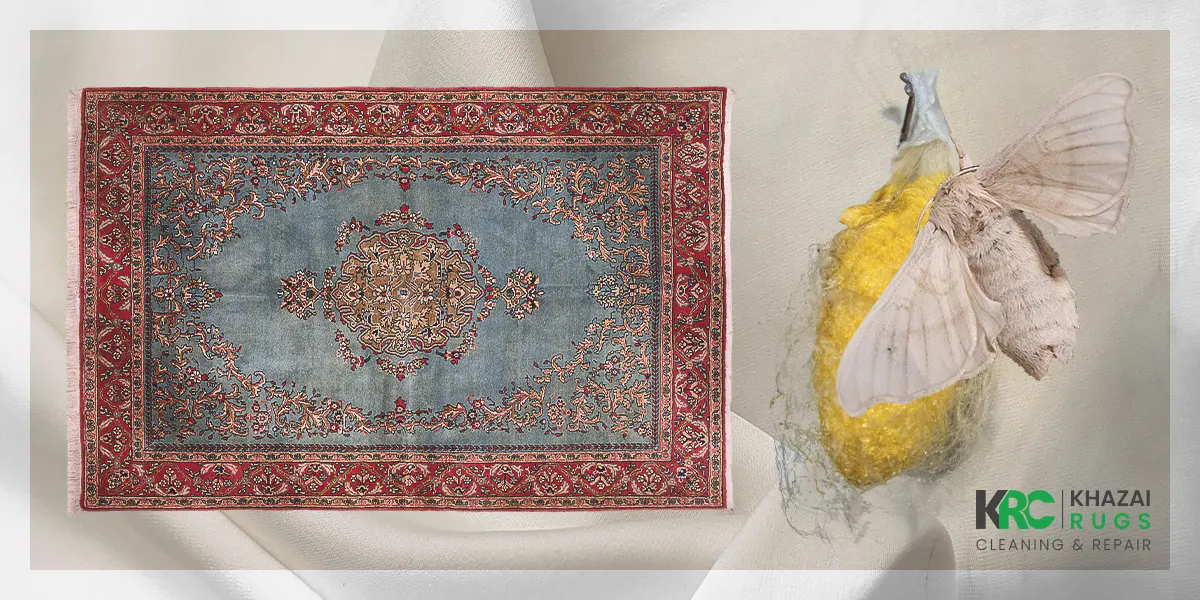 Why are silk rugs so delicate?
The fact that silk rugs are so delicate requires you to hire a silk rug cleaner in DC. Silk is a natural fiber that comes from silkworms. It's very delicate and can tear easily. So, you need to be careful when handling it. Silk rugs are also prone to fading over time if exposed to sunlight or heat sources like fireplaces.
In addition, silk rugs require special attention during the cleaning process. This is because they're made with natural dyes that may bleed if not handled properly. 
Our technicians at Khazai Rug Cleaning have the experience and expertise to handle delicate items. They also use proper cleaning methods that won't damage the silk rug's delicate fibers. So, please contact us today and find the best silk rug cleaning service in Washington.
Why do you need professional silk rug cleaners in DC?
Silk is a delicate fabric that needs to be treated with care. It's also a natural fiber, so it should not be exposed to harsh chemicals or high temperatures. Therefore, professionals should always be in charge of cleaning silk rugs. They know how to handle them properly.
One little mistake in cleaning them can lead to irreversible damage. So, you can easily ruin a valuable piece of art in a few seconds! That's why DIY cleaning methods for silk rugs are not recommended at all. 
A professional silk rug cleaner in DC knows how to handle these kinds of fabrics more than anyone else. So, leaving your silk rug to their hands can ensure a safe and risk-free cleaning process for your rug.
When hiring a professional silk rug cleaner in DC, make sure they have experience cleaning delicate rugs. Here are two ways to find it out: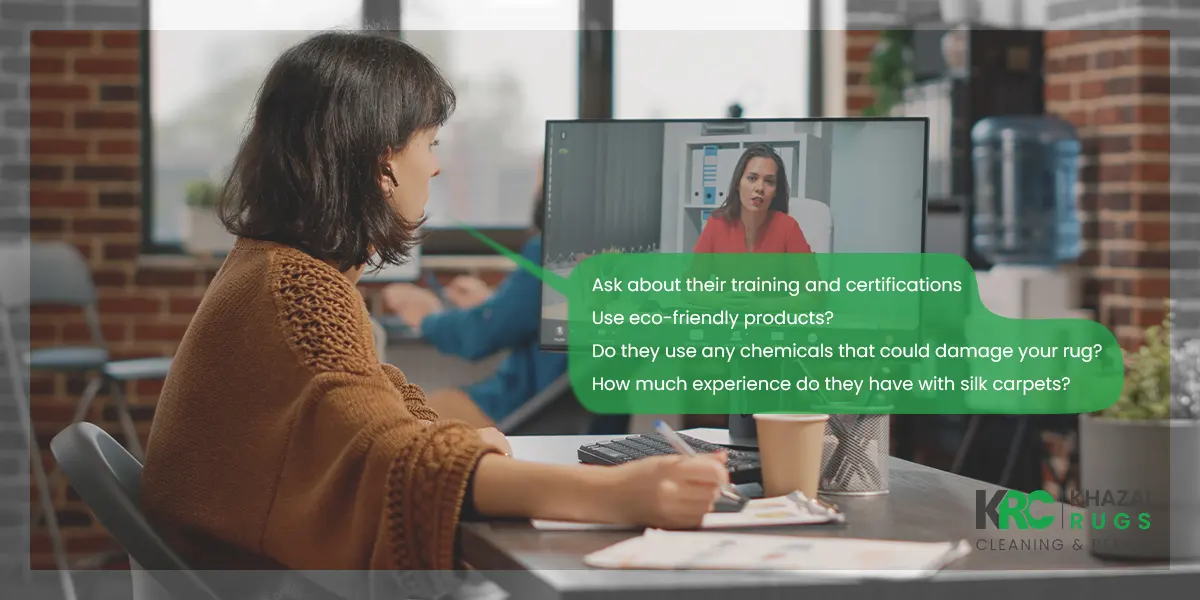 Ask for references from previous clients and check them out thoroughly.

Ask about their training and certifications. 

Ask if the company uses eco-friendly products. Do they use any chemicals that could damage your rug? 

How much experience do they have with silk rugs?
You can also ask for a quote and get an estimate of how much it will cost to clean your silk rug. Besides having enough experience and skills, a rug cleaner should also access advanced tools. For example, at Khazairugcleaning, our staff works with advanced tools and knows the best cleaning methods. So, please request a quote and get in touch with us today. We'll take care of your silk rug!
Don't hire a professional silk rug cleaner in DC before knowing these things! 
If you're looking for a silk rug cleaner in DC, it's important to know what you're getting into. There are a lot of things to consider when hiring a professional.
How much experience does the company have?

It can be tempting to go with the cheapest option, but this could lead to poor results or even worse. It's better to pay more for a higher quality job than risk hiring an inexperienced cleaner.

Whether or not they use chemicals that are safe for pets and children.

Some companies use chemical-based detergents. This can be harmful if inhaled by children or pets. Make sure that your rug cleaner uses eco-friendly products. So, you don't have any issues when it comes time for vacuuming up everything afterward!

Ask about warranties offered by each company.

Warranties protect both parties in case something goes wrong during the process. For example, damage or discoloration of fabrics may happen in rug cleaning. 
Conclusion
If you're looking for the best silk rug cleaner in DC, our professional team at Khazai Rug Cleaning can help. Our experienced technicians will make your rug look new again without damaging it.
If you live in Washington, DC, you can enjoy having a local rug store near you! We offer free estimates as well as some other free services for local customers. So, feel free to contact us and let us know how we give you a hand!