How To Choose An Area Rug Cleaning Service In Ashburn
Area rugs are a beautiful addition to any home or office space, adding warmth, style, and comfort to your surroundings. However, like any other item in your interior decor, area rugs require regular maintenance and cleaning. So, they will remain looking their best. That's why looking for the best area rug cleaning service in Ashburn is crucial.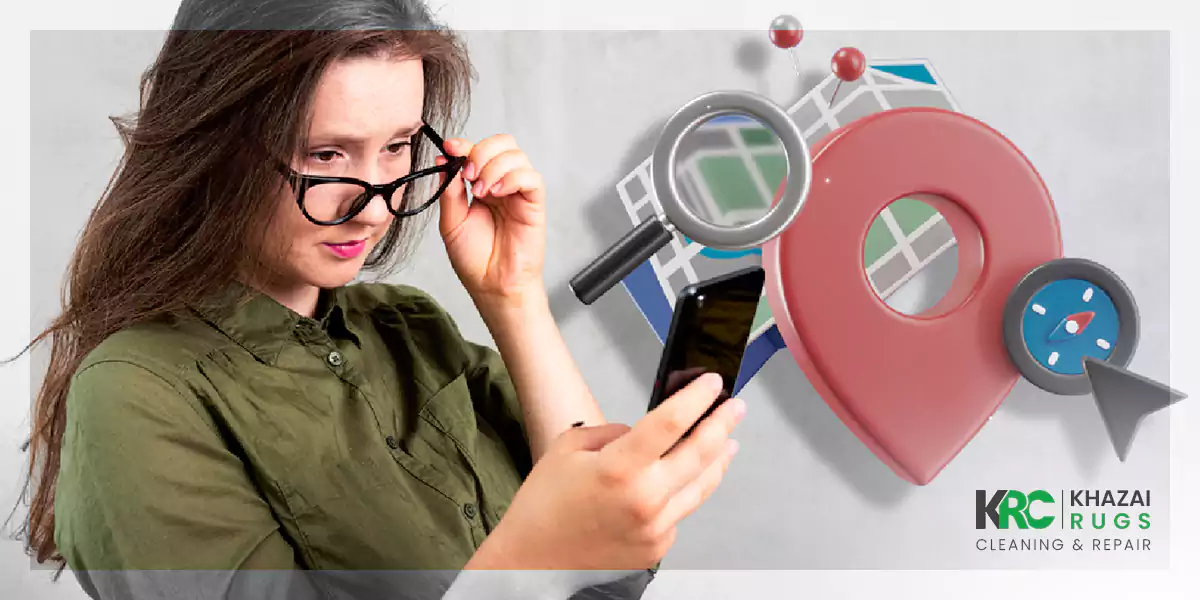 In Ashburn, where quality and expertise matter, selecting the right rug cleaner can make all the difference. In this blog, we will guide you on how to choose the best area rug cleaning services in Ashburn. We'll also introduce the exceptional services provided by Khazai Rug Cleaning.
Why choose a professional area rug cleaner?
Your rug is as valuable as an old painting exhibited in an art gallery. Its delicate fibers and intricate design must be treated with utmost attention and care. Rug professionals have the required knowledge and experience to handle your rugs. Here are the most important reasons why you need a professional area rug cleaning service in Ashburn. 
Expertise and specialization
Professional area rug cleaners have the knowledge and experience to handle various rug types. They are well-versed in the intricacies of rug materials, dyes, and construction. 
By entrusting your area rugs to professionals, you can rest assured they will be cleaned using appropriate techniques. So, their beauty and integrity will be preserved. 
Khazai Rug Cleaning has hired the best of the best rug professionals in the USA. They have access to advanced tools and methods to properly clean and restore your rug. So, please contact us today and let us give you a hand!
Advanced cleaning techniques
Professional rug cleaning services employ state-of-the-art equipment and advanced cleaning techniques. So they will ensure a thorough and effective cleaning process. From removing deep-seated dirt to odor removal, these experts have the tools and expertise to revitalize your area rugs. 
So, their vibrant colors and plush texture will be restored. Their specialized equipment allows for a deep clean that goes beyond what traditional cleaning can achieve.
Knowledge of rug care
When you choose an area rug cleaning service in Ashburn, you know your rug is in the hands of a professional. There's no one better than rug experts who knows how to properly clean an area rug. They have the expertise and, most importantly, years of experience handling various rugs. They know what exactly your rug needs and what makes it fresh and new looking again. 
How to choose a professional area rug cleaning service in Ashburn?
When choosing an area rug cleaning service in Ashburn, there are a few things you should keep in mind. Some of the most important factors to consider include the following.
Reputation and experience
When selecting a rug cleaning service, consider the company's reputation and experience in the industry. Look for companies with a proven track record of positive customer reviews, and testimonials. 
Check online reviews and ask for recommendations from friends or family. You can also visit their website to learn more about their expertise. Khazai Rug Cleaning is an established rug cleaning service with years of experience. We offer you peace of mind knowing that your rugs are in capable hands. So, why not request a quote now?!
Range of services
Evaluate the range of services provided by the rug cleaner. Apart from standard cleaning, do they offer additional services such as stain removal, pet odor treatment, and rug repair? Choosing an area rug cleaning service in Ashburn that can address various rug-related issues will save you time and effort. A comprehensive range of services ensures that your rugs receive the specialized care they need.
Certifications and training
Inquire about the certifications and training that the rug cleaning service and its technicians have. The Institute of Inspection and Cleaning and Restoration Certification (IICRC) are two important certifications. They indicate a commitment to industry standards. 
Technicians with proper training have the necessary expertise to handle different types of rugs. So they can ensure they are cleaned and cared for using appropriate methods.
Guarantee
Having a guarantee in place offers you peace of mind. You can trust that the rug cleaning service will prioritize your satisfaction. Suppose an issue arises after the service is completed, such as lingering stains or odors. So, a guarantee gives you the confidence that the service provider will rectify the situation promptly.
What questions to ask a professional area rug cleaner?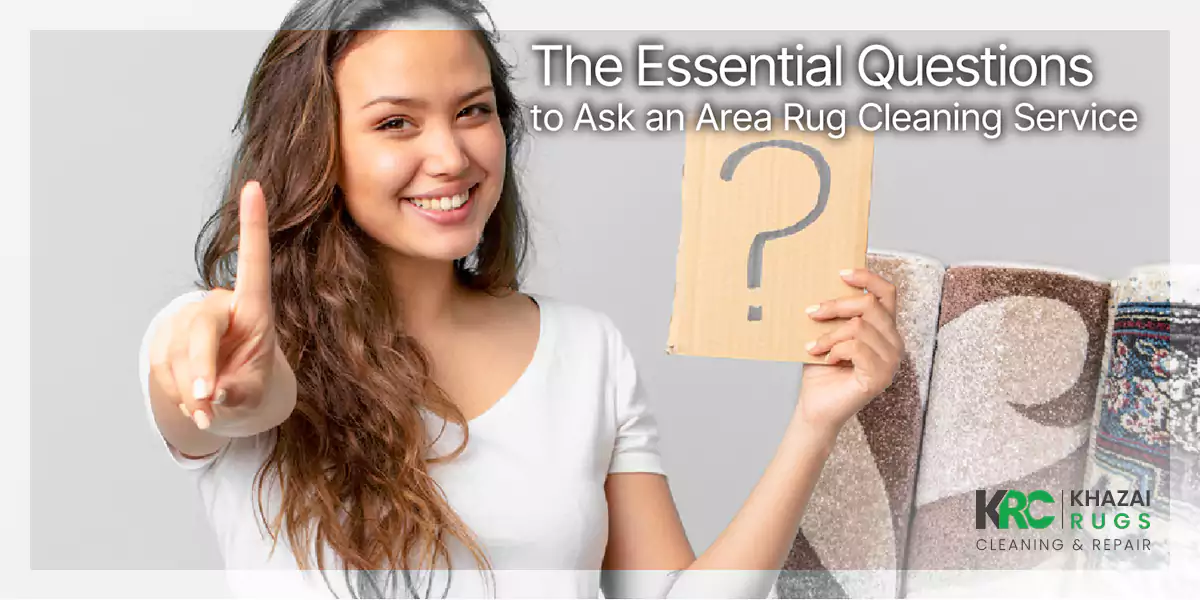 Once you have chosen a potential area rug cleaning service in Ashburn, it is important to ask them some questions. So, you'll make sure they are the right fit for you. Some of the most important questions to ask include the following.
Are you insured and certified?

What are your rates?

How long will it take to clean my rug?

What type of cleaning process do you use?

What are your guarantees?

Can you provide references?
Khazai Rug Cleaning: Unparalleled area rug cleaning service in Ashburn
A professional area rug cleaning service in Ashburn is essential for your rug's maintenance. You'll benefit from their expertise, advanced cleaning techniques, and specialized services.
At Khazai Rug Cleaning, we take pride in being Ashburn's premier rug cleaning service. With over two decades of experience, we have built a reputation for excellence and craftsmanship. Our professional team understands the unique needs of different rugs. So, they can come up with a particular approach and deliver outstanding results. Our comprehensive range of services includes:
Pet odor treatment

Moth damage repair
and more. We use the latest cleaning techniques and eco-friendly products to ensure the safety and longevity of your area rugs.
So, please feel free to contact us today, and let us rejuvenate your pieces of art with our area rug cleaning service in Ashburn.