Rug water damage repair service, Khazai relies on fifth-generation expertise to serve you with the highest quality Rug Restoration in DMV. We sincerely believe that rugs always have a chance to regain their first-day look. We have proven that by successfully restoring thousands of precious area rugs in Washington DC, as well as the whole of DMV and Southern Indiana since the 1980s.
How We Treat The Water Damage
Water damage doesn't hit all the rugs in the same way. It depends on the:
That's why closely examine the rug with water damage to customize the rug water damage repair service based on its characteristics. That way, we can make sure the stains and odors are perfectly removed without hurting the rug itself.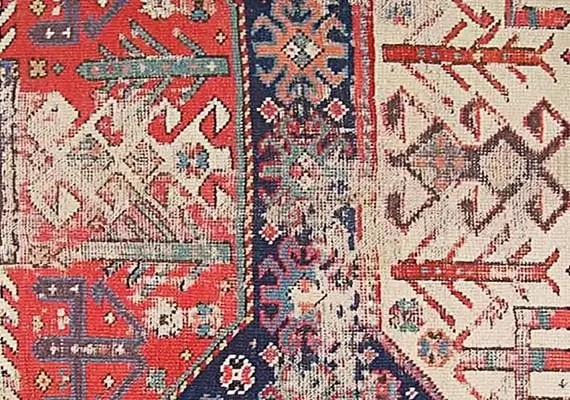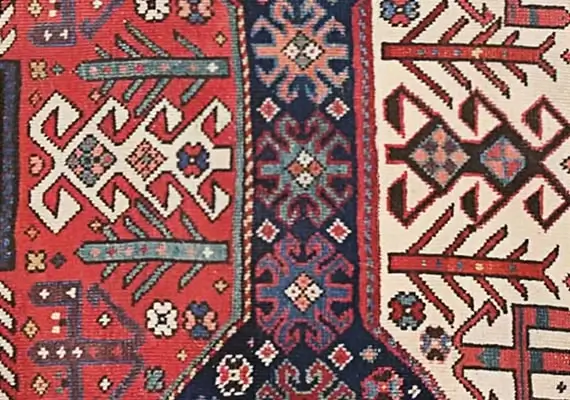 Our 100% Solution For Water Damage
At Khazai Rug Cleaning, we don't just focus on wiping off the stain one way or another. But we try to restore the rug without risking your health by using chemical solutions. rug water damage repair service. Since we know how damaging the chemical-based solutions are to a rug and the people walking on it, we have developed our 100% organic solution for Rug Restoration! This innovative solution is made of organic, toxic-free, allergen-free, and safe ingredients to clean off the stains and odors while being absolutely gentle to your kids, pets, and rugs.
The Most Common Issues Related to Water Damage Water is the essence of life element for every living creature, and that also applies to the ones that live inside your rug, eat off the fibers and weaken its foundation, such as:
Water is responsible for various damages and defects to an area rug and leaves them worn out, stiffy, pierced, and stinky. rug water damage repair service. Rugs placed in the areas of your house with the highest moisture and possibility of liquid stains such as the kitchen rug, outdoor rug, and laundry rug are so vulnerable to water damage, Mold, and Mildew, and Dry rot repair service, pet stain removal.
Commercial stain remover and carpet cleaners won't be able to help you clean the water damages because they only wipe off the surface and water damage happens in the depth of the rug's foundation. It would be best if you ask for a Rug Restoration service from a professional rug cleaning company. Only a rug expert can:
Water Damage Repair Service
Water damage repair service for rugs is the process of fixing a rug damaged by water. This can be anything from a small spill to a flood, and it can happen in your home or business.
If water gets into your carpet and stays there long, it can cause permanent damage to the fibers and backing. This will cause the carpet to deteriorate much faster than normal. So, you'll have to replace it sooner than expected.
Water damage repair service has two main stages. Removing all the water from the rugs and drying the remaining moisture. Then the fibers will be treated so that they don't deteriorate quickly.
How is the water damage repair service beneficial for your rugs?
Water damage repair service is beneficial for your rugs. It will prevent the water from seeping into them. The water damage repair service will also help to prevent mold from growing on your rug. Mold can cause health problems such as allergies, asthma, and bronchitis. It can also lead to flu-like symptoms in children or those with weakened immune systems.
How do we repair your rug's water damage?
Experts perform this service with years of experience in the field. The process involves first carefully inspecting the rug to identify possible damage. Then, they'll clean it with a soft brush and vacuum cleaner. 
For more serious cases, the rug may need to be repaired. So, it'll involve removing any stains or tears in the fabric and stitching them back again. Once done, it will be thoroughly cleaned before being placed back in your home or office.
Water Damage Repair Service – Know The Ins & Outs Of It
When a flood hits your house or there are leaking pipes, a water damage repair service can be a lifesaver. But it's important to know what you're getting into. What is water damage repair service, anyway? 
This article will thoroughly talk about a professional way to fix water damage on your rugs. So first, let's start with how this type of service works. 
What is a water damage repair service?
This service specializes in repairing the damages caused by water. This type of service can be used on all types of rugs, including those made from silk, wool, and cotton. The process typically involves several steps. 
First, rug experts remove the damaged area of the rug. Then they'll clean it with special detergents designed to remove dirt and stains. After that, they'll dry it out with air fresheners. Re-stitching or sewing up any holes will be done at last. 
So, why not hire someone who can take care of everything for you? So, you can rest assured while tug Cleaning company.hey fix everything up. Feel free to contact us now and get help from our rug professionals at Khazai Rug Cleaning company.
Why do we need to address the water damage immediately?
We all know how frustrating it can be when our houses flood or our rugs are damaged by flooding. It causes significant amounts of damage to your environment. Whatever the cause of the water damage is, it's important to act fast. 
When there's too much moisture in your rug or carpet, mold, and mildew can grow on them. Mold can cause serious health issues and structural damage to your rug if left untreated for too long.
Whether it's a flood, a broken pipe, or another issue, it will be fixed if you act soon enough. One good thing about it is that it's done as fast as possible. So, you can get back to enjoying your home or business.
What causes water damage on rugs? 
Many things can cause water damage to rugs. It is important to know these causes so that you can prevent them from happening.
The first thing to understand is that water damage can occur before the rug ever leaves your home. This could come from moisture in the air or even from improper drying methods after cleaning it.
Another cause of water damage on rugs is when they are outdoors during rainstorms. Even if you bring them inside immediately after that, there may still be some water damage.
Another thing to consider is how often you clean your rugs. If you clean them too often, it could damage them over time and shorten their lifespan.
If you suspect that there may have been some water damage to your rug, please contact us now. Our rug experts will help you determine if your rug has been damaged by water and then fix it.  
How does a professional water damage repair service fix the problem?
A professional will be able to identify the source of the problem. They can also repair the damage so that it is undetectable.
Repairing a damaged rug usually begins with identifying the source of the leak. Then they start drying out the area where it occurred. After that, they will remove any stains formed inside your rug as well as any debris collected around it.
Next, they will clean up any residue caused by cleaning products or chemicals. Finally, it's time to apply a protective coating on top. So, your rug remains safe from future water damage. The moisture buildup in your home or plumbing problems could lead to water damage again. This includes other smaller leaks as well, such as those caused by dripping faucets.
Conclusion
Water damage repair services are the best way to get your rug back to its original condition. It can help restore your rug to its state before it was damaged by water.
Water damage repair service may be rather costly. However, it will be worth it as it can revive your precious rug. So, you won't have to replace it with a new one.
Khazairugcleaning has a professional team with years of experience in fixing damaged rugs. You can leave your rug to their hands and ensure the best result. You only need to request a quote and let us take care of the rest!