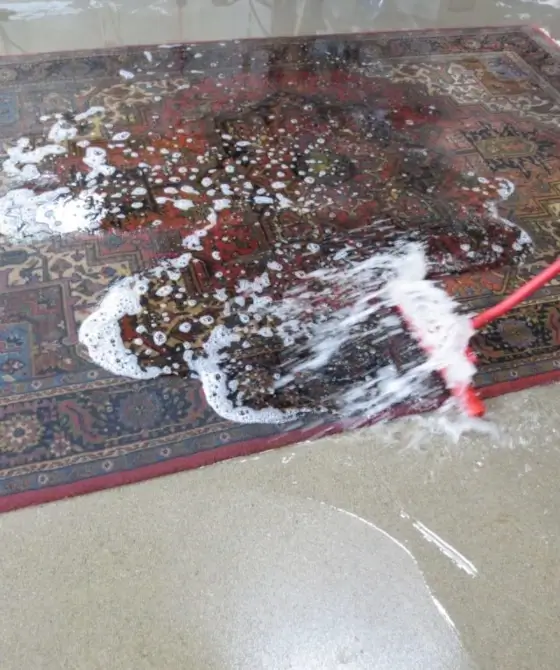 Rug Express Wash is a revolutionary new cleaning service for rugs. With Rug Express Wash, you can get your rug cleaned in just 24 hours! We use an advanced cleaning technology that uses high-pressure hoses to blast dirt out of the fibers of your rug. By doing this, we can remove more dirt than other cleaning methods, which means that your rug will be softer, cleaner, and more healthy than ever before.
What are the benefits of the rug express wash service?
In express wash services, a unique cleaning process is used that gently cleans and restores the natural fibers of your rug, as well as its color and texture. It's safe for all rugs, including vintage ones. However, it's perfect for natural fibers like wool, silk, or cotton. Although Rug Express Wash can be used on any rug type, it works best on flat-weave ones as they're easier to clean than others.
How does our express wash service work?
We have been in business for over 150 years, so we know what we're doing. Our customers love our service because it's easy, affordable, and environmentally friendly.
At Khazai Rug Cleaning, we use professional-grade cleaning products, along with the best equipment on the market. Our rug-washing services are designed to help you keep your rugs looking new, even if they've been in your home for years!
This is how our express wash service works:
You contact us and tell us what kind of rug you have (or if you don't know, describe it to us).

We send someone out to pick up your rug and bring it back within an hour.

The rug is cleaned by hand in our state-of-the-art facility, using only non-toxic ingredients—and then delivered back to your home or office!
Rug Express Wash vs. Regular Wash Services
If you've got a rug or two in your home, chances are good that you've wondered what the difference is between regular cleaning and express washing. Sure, it's just a matter of time between when you need to get your floors professionally vacuumed—but what about when it comes to rugs? Which one do you prefer? Should you go with Rug Express Wash or not? We'll take a look at the pros and cons of each type of cleaning below so that you can decide for yourself.
Express Wash Service
Rug express wash is a one-step cleaning method that uses specially formulated rug soap and a strong alkaline solution. It's quick, easy, and safe for all rug types: wool, silk, cotton, and synthetic. Rug Express Wash is an excellent choice for delicate rugs at risk of discoloration or shrinking if washed in hot water.
Express wash is ideal when you have time constraints or need to move furniture around your home during a cleaning process that doesn't require extensive drying time after washing. Regular cleaning methods can take up to one hour per room due to drying time requirements between each step. On the other hand, Rug Express Wash eliminates these steps entirely, so there's no waiting around for your carpets or rugs!
Regular Wash Service
Regular cleaning is the process of using a vacuum on your rug to remove dirt and debris. This method can be effective in removing some of the smaller particles that are embedded into your rug. However, it takes longer to complete and requires your rug to be left in our facility for several days so that we can thoroughly clean it.
Differing results by type of cleaning
Rug express wash is a more thorough cleaning that uses hot water, steam, and detergent. Regular Cleaning cleans rugs using cold water and soap. Express wash can be used on all types of rugs; regular cleaning can only be used on wool rugs. It should be mentioned that only a professional rug cleaner should be in charge of applying both services. Otherwise, your rug is most likely to get damaged.
Conclusion
Overall, express wash provides a quick and efficient way to clean your rug. It's convenient and easy to use. Moreover, it produces results comparable to more expensive methods like dry or steam cleaning services. Plus, the fact that you don't need any special equipment makes this method even more appealing!