Rug padding Service, Learn how rug padding can save your floor, prevent injuries, and why some pads are better than others.
What Is Rug Padding?
Rug padding is a crucial part of protecting and enhancing your beloved rugs' durability and comfort. As part of area carpet padding services, this special layer acts as a shield between your rugs and the underlying floor. Its purpose is to decrease the damage from constant use, helping to maintain the quality of your rugs. By absorbing foot impact and lessening friction, rug padding extends the rug lifespan while also providing a secure and lavish feel underfoot.
Our Professional Area Rug Padding Service
We take pride in offering exceptional padding services that elevate the protection and comfort of your rugs. From a wool rug padding service that requires a special type of pad to an antique rug padding service, we've got you covered.
We offer different pads based on your rug type and floor. For example, in our Persian rug padding service, we provide tailored protection that honors the craftsmanship of these intricate pieces. Also, with our Oriental rug padding service, we understand the value of preserving the charm and history of your antique rugs. Our specialized padding ensures that your treasured pieces remain safe and untouched.
At Khazai Rug Cleaning, we go the extra mile to provide rug padding services that enhance both aesthetics and functionality. With our range of specialized padding options, your rugs will enjoy extended lifespans while you relish the added comfort and security they bring to your space.
Where Can You Find The Best Antique Rug Padding Service?
When it comes to preserving the beauty and longevity of your cherished antique rugs, look no further than Khazai Rug Cleaning. With over 50 years of professional expertise in the field, Khazai Rug Cleaning has established itself as a trusted name in antique rug care and preservation. Our dedicated team of experts understands the intricate needs of these rugs and provides the best antique rug padding service to ensure they remain in pristine condition.
We offer tailor-made solutions using high-quality materials to protect your valuable rugs from wear and tear. Do you need padding services for other rug types, as well? We're here to help! Please contact us today to schedule an appointment and give your antique rugs the protection they deserve. 
Rely on Us for The Best Wool Rug Padding Service
We know the ins and outs of wool rugs when it comes to cleaning, repairing, and maintaining them. With our extensive experience in the field and a strong commitment to preserving the beauty of wool rugs, we've earned our reputation as a trusted professional rug company. At Khazai Rug Cleaning, we offer wool rug padding service to ensure the rug stays put and protected.
Moreover, we offer comprehensive rug care solutions, including cleaning and repair services, ensuring that your wool rugs receive the utmost attention and care. For the best care your wool rugs deserve, don't hesitate to get in touch with us today. Discover how Khazai Rug Cleaning can elevate the care and maintenance of your valuable wool rugs. Contact us now to experience the professionalism that sets us apart.
How Does Wool Rug Padding Service Work?
Professional wool rug padding service plays a vital role in preserving the beauty and longevity of your wool rugs. Wool rugs are known for their luxurious feel, durability, and exquisite appearance, making them a valuable investment. To protect this investment, high-quality rug padding is essential. So, let's delve into the technique of professional wool rug padding services.
Professional wool rug padding services employ various techniques to ensure that the rug is adequately protected. These techniques include:
Rug padding serves a number of different purposes for your rug. Most importantly, rug padding Service. it prevents your rug from sliding to avoid any injures to yourself or others. In other cases, it can also keep your rug from buckling up when you have furniture on it, and protect both your floor and the rug from each other.
The most common type of pad and the most popular is the "Rubber Anchor," which serves as our standard pad. rug padding Service. This pad is a rubber sheet reinforced with fibers to prevent rug repair tear and grip your floor and rug together.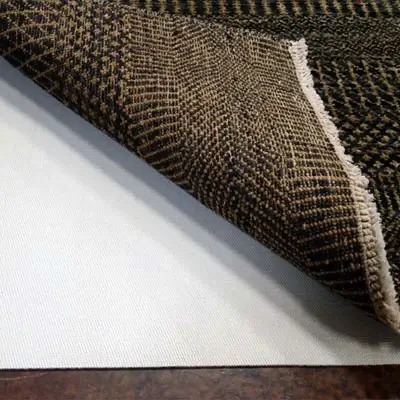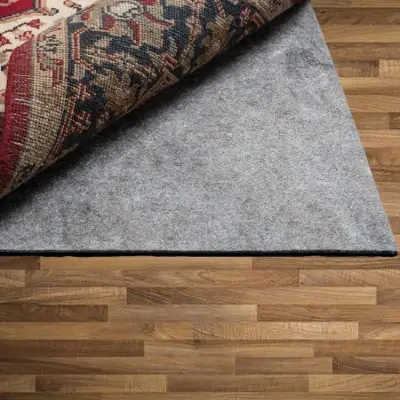 When a rug is lying on the carpet, it tends to buckle up when there is furniture on it. A thick pad holds the rug in place to prevent too much buckling. rug padding Service. It can also be used on hard surfaces if you have a very thin rug that needs additional cushioning.