Professional Jute Rug Cleaning – Where To Get One?
Professional jute rug cleaning, Jute rugs are popular for a reason, and you can find them almost anywhere. Even picky people find them a fantastic match due to their organic and sustainable material. However, they must be carefully cleaned. In this article, you will learn how to clean a jute rug, along with additional information about these fashionable rugs. If you're in the Washington D.C. area and need expert care for your jute rug, consider jute rug cleaning Washington D.C. to ensure its longevity and beauty.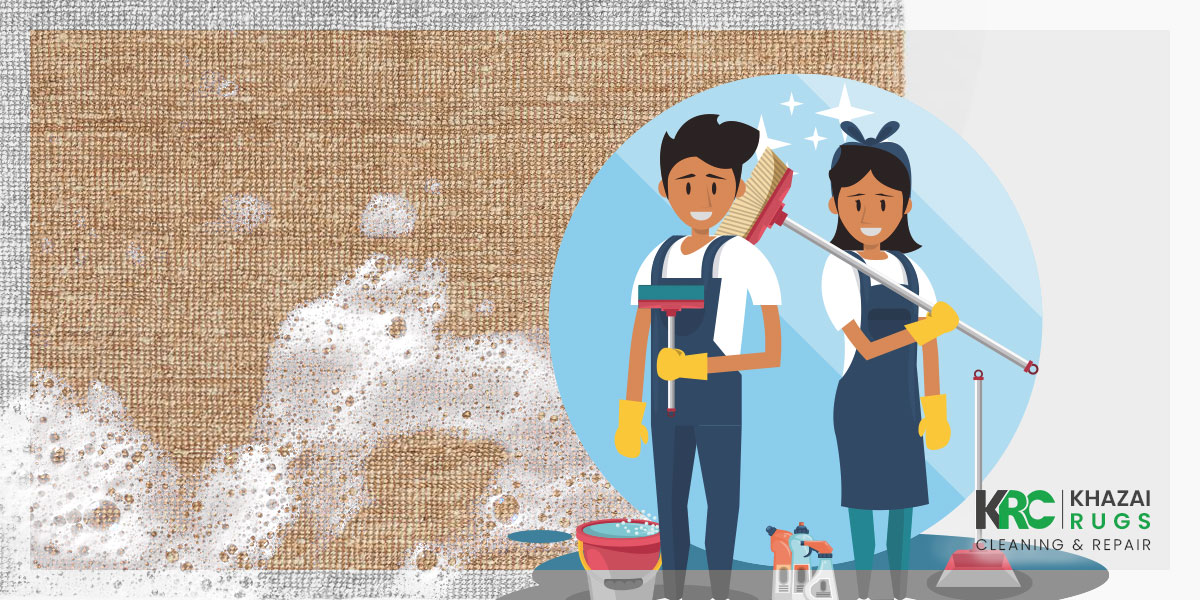 What is a jute rug made of?
A jute rug is a type of floor covering made from the jute plant. Jute is a natural fiber harvested from the stem and outer skin of the jute plant. It is a strong, durable, and inexpensive material that is often used to make various products, including rugs, carpets, and textiles. 
Jute rugs are known for their natural, earthy look and feel, and they are a popular choice to use in homes and other interior spaces. They are also a sustainable and environmentally friendly option, as jute is a renewable resource that requires minimal processing to be turned into a finished product.
Also See: Jute Rug Cleaning
The company in charge of cleaning jute rugs should consider their unique characteristics, such as origin, type of stain, age, and dye. Determining these factors helps professionals choose the ideal method for thoroughly cleaning a jute rug without damaging it.
What makes a jute rug dirty?
These rugs are made of plant fibers, typically in their natural brown hue. A jute rug is a perfect and environmentally friendly area rug due to its longevity. Despite the fact that jute carpets have less vibrant patterns and designs, the following elements make them susceptible to staining and wear:
Mold and mildew:

They ruin the basis of a jute rug and leave behind unsightly stains and odors.

Pet urine stains:

These unpleasant and stinking yellow stains and odors get stuck between the fibers and gradually ruin the foundation.

Spilled beverages:

Sugar-rich beverages like coffee, juice, and soft drinks can easily spoil the rugs. They change the natural color of a jute rug and attract a lot of harmful germs to it.
Also Read: Perfect PH for your Rug
Why is it important to get your jute rug professionally cleaned?
Jute rugs, like any other type of floor covering, can accumulate dirt, dust, and stains over time, detracting from their appearance and making them less comfortable walking on. An unskilled or amateur carpet cleaner shouldn't be in charge of cleaning jute rugs since they lack the knowledge to choose the most effective, safest ingredients. 
In addition, jute rugs are prone to unfavorable effects of chemical-based detergents, which severely damage their natural fibers, burn the threads, and cause color bleeding. These unpleasant negative effects may cause adverse reactions in you and your adorable pets, such as breathing problems, coughing, skin rash, and irritated eyes and nose.
In addition to these negative effects, improper cleaning could tear apart and harm your lovely jute carpeting. Therefore, it is best to entrust the cleaning of your jute rug to a professional rug cleaner with a solid reputation and extensive training.
Professional cleaning can help restore the jute rug's look and feel by removing built-up dirt and stains and freshening the natural fibers. Additionally, a professional jute rug cleaning can help extend the rug's longevity by removing harmful substances that can cause the fibers to break down or become damaged.
How do our professionals clean your jute rug?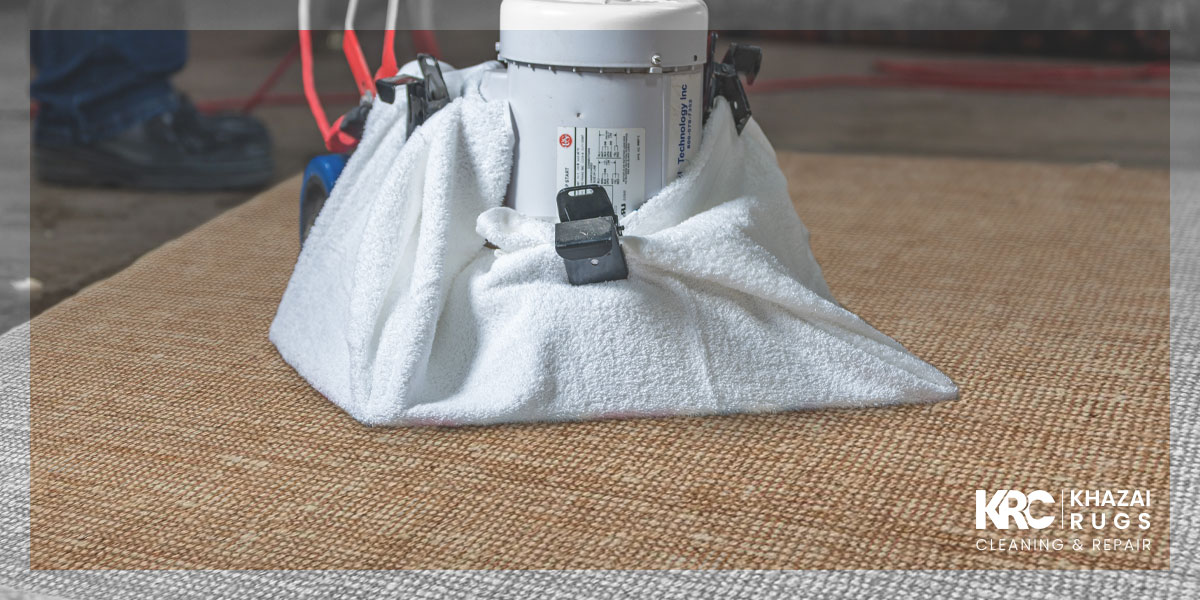 Professionals may use a few different methods to clean jute rugs, including steam cleaning, dry cleaning, and hand washing. Choosing an appropriate method for the type of stain or dirt on your rug is important. The cleaning method should also be compatible with the specific characteristics of the jute fibers. 
Professional cleaners have the knowledge and experience to select the most effective cleaning method for your jute rug. They also have access to specialized equipment and cleaning products to help get your rug looking and feeling its best.
Here at Khazairugcleaning, you can get help from the team with cleaning and caring for your valuable rugs. Our rug experts will handle your jute rug with the utmost care and professionalism. All you need to do is to request a quote and leave the rest of the professional jute rug process to us!