The Pros and Cons of Professional Silk Rug Cleaning
Got a silk rug? Then you must know how to keep them clean. That's why professional silk rug cleaning is necessary for you. However, lots of factors come into play when determining whether it's the right choice for you. 
In this article, we'll talk about the pros and cons of silk rug cleaning. So, you can make an informed decision. Now let's start with the pros of this service.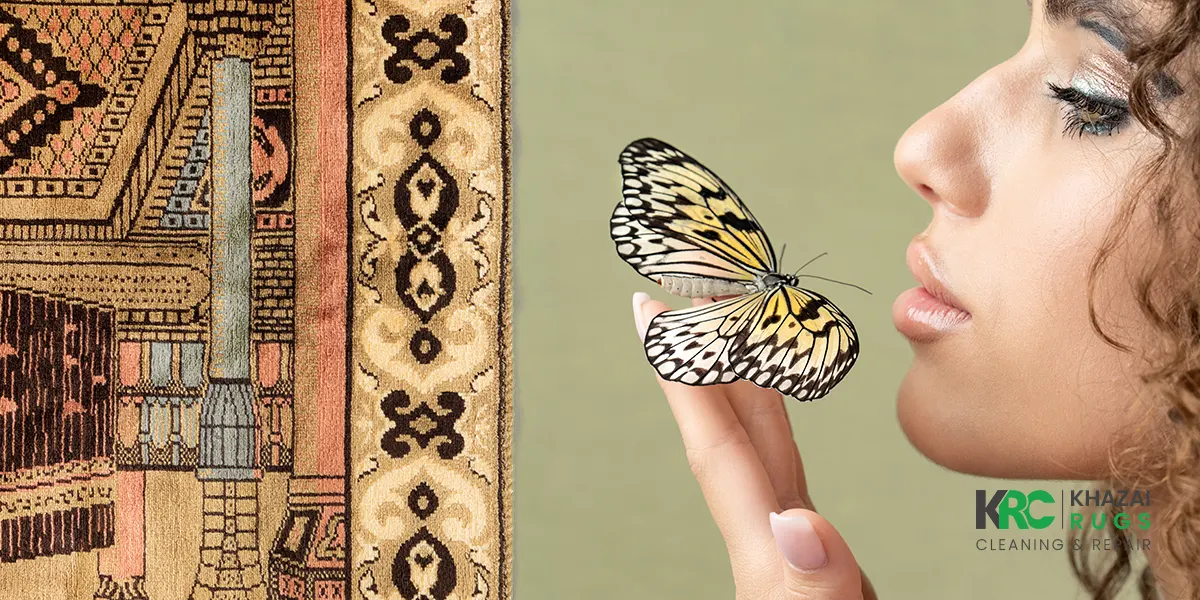 Pros and cons of silk rug cleaning – How does it benefit you?
The pros and cons of silk rug cleaning is one of the factors you should consider before deciding to use it or not. Here are some advantages of silk rug cleaning:
It's safe to use
Professional cleaners are trained in the proper methods and equipment to clean your silk rugs without damaging them. There are no harsh or other harmful chemicals used in the process. So, it's completely safe for you, your family, and your pets. If you consider Silk Rug Cleaning Cost – Everything You Should Know! Click it Now.
It's also environmentally friendly as it doesn't use any toxic chemicals that could hurt the environment. In addition, professional cleaners know how to handle different types of materials like silk. So, they won't scratch them or damage their dyes during cleaning. This might happen if you try to clean them yourself.
If you want to get your silk rug professionally cleaned, contact us at Khazai Rug Cleaning! The company has a team of professional staff who know the ins and outs of rugs. They can provide you with the best service for your rug. If you consider The Best Silk Rug Cleaning Services in Washington, DC! Click it Now.
You know it will be done right
Learning the pros and cons of silk rug cleaning lets you know what to expect from the service. If you're not an expert at cleaning fine fabrics, there's no guarantee that you'll get all the dirt out. Moreover, even if you manage this feat yourself, it might take hours of work! With a professional service, however, all these headaches will disappear. They have industrial-strength cleaning products to do the job right.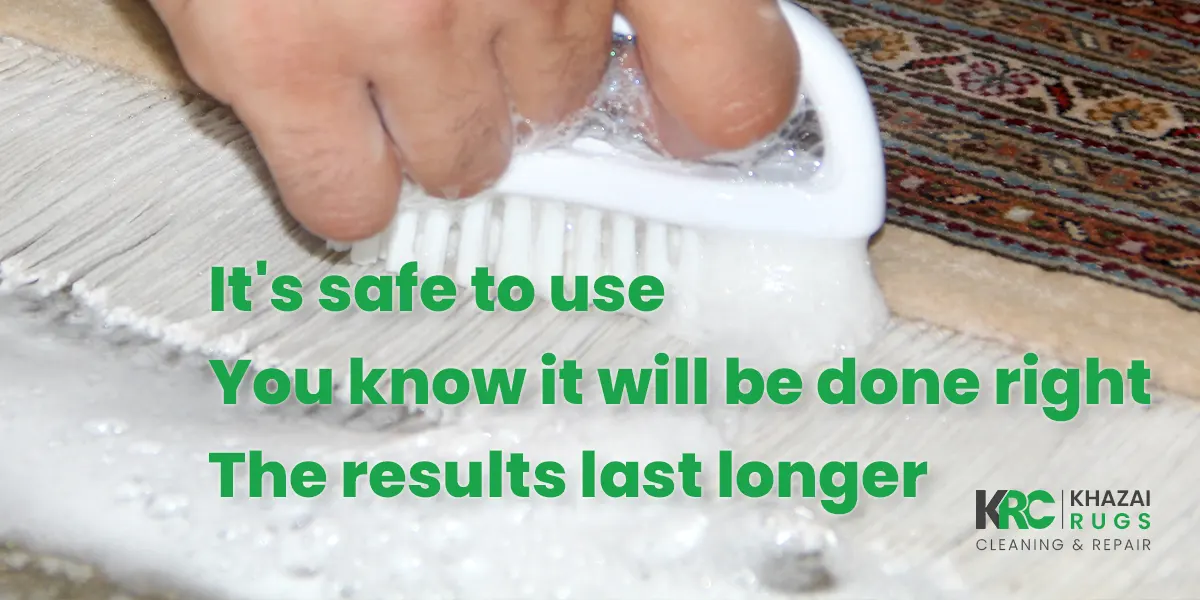 The results last longer 
Professional carpet cleaners have the experience and equipment necessary to get your rug as clean as possible. You may be unsure what to do or don't have the right tools or knowledge. Then it's best to leave it up to the professionals! So, you can rest assured that your rugs will be handled carefully and gently.
You can be confident that your silk rug will be cleaned properly without the risk of damage. The experts know how to handle delicate fabrics like this one and will do everything they can to make sure it comes out looking great. If you consider Why Professional Silk Rug Cleaning is Better than DIY! Click it Now.
Our professional staff has been in this industry for years. So, they can get your rug looking its best. We offer a variety of services to keep your rug in great condition for years! Please request a quote now and get in touch with us!
Pros and cons of silk rug cleaning – What are the potential downsides?
In this guide about the pros and cons of silk rug cleaning, you'll learn there are some downsides to professional silk rug cleaning too. The most obvious is that you will have to pay for the service, which can be expensive if you have a large number of rugs or other fabrics that need cleaning. 
Additionally, you won't see results until after the cleaning process has been completed. Moreover, there's no way of knowing whether or not something went wrong during this process.
Finally, there is always risk involved when dealing with someone else touching our belongings! They could damage them while trying to clean them. You might also find it inconvenient to get your rugs cleaned. That's because the cleaners may not be able to come when you need them right away. If you consider The Best Cleaning Solutions for Silk Rugs in Washington, DC! Click it Now.
Where Should You Get Your Silk Rug Professionally Cleaned?
After learning about the pros and cons silk rug cleaning, it's time to look for a company to clean your silk rug. Then you want to make sure they know what they're doing. You also want to find a company that will treat your valuable rug with care. So, it lasts as long as possible, and that's where Khazai Rug Cleaning comes in!
With years of experience and top-of-the-line equipment, Khazairugcleaning can handle your silk rug. In addition, we offer free quotes and expert advice on how to keep your rug in good condition for years. If you consider How to Find the Best Silk rug Cleaning Service In Washington, DC? Click it Now. So, whether it's a vintage Oriental or handwoven Persian rug from the 19th century, you can trust us to take care of it.
You only need to request a quote and let out team take care of the rest of the process! 
There are several pros and cons of  silk rug cleaning, which can help you have a wider image of this service
So far, you have learned the pros and cons of silk rug cleaning. Now you know that it has several advantages, as well as some potential disadvantages. The good news is that with the Khazai Rug Cleaning team, you won't have to worry about the downsides! We have been cleaning rugs for over 30 years. We are proud to offer our customers the highest level of quality service at affordable prices.
Khazai Rug Cleaning offers the best silk rug cleaning service. It has professional staff who knows the ins and outs of rugs. It has also hired a dedicated team ready to help you at every step of the way. If you consider Why Your Silk Oriental Rug in Washington, DC, Needs Professional Cleaning? Click it Now.
Khazai can clean any type of rug, including antique ones and those made from different materials. We have been serving customers all over the USA and are known for our professionalism and excellent service.
So, please don't hesitate to contact us and get your silk rug professionally cleaned.