Can I Take My Silk Rug to the Cleaner in Washington, DC
Do you know the best way to take care of your silk rug?
Why should you take your silk rug to the rug cleaner in Washington, DC?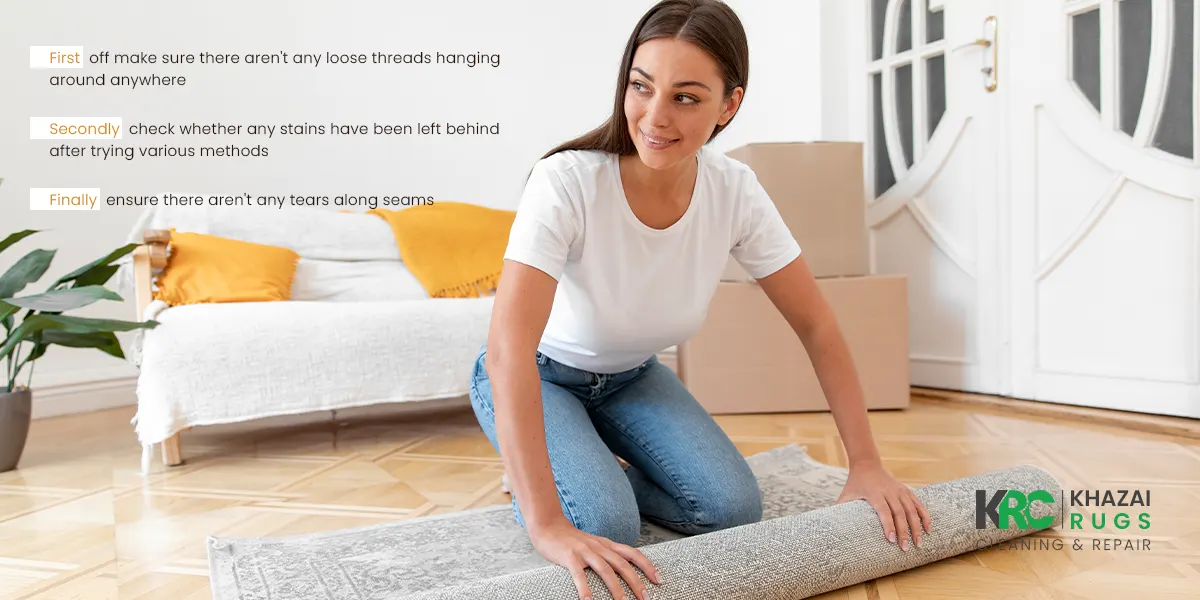 Silk rugs are some of the most luxurious and durable home decorating options. However, it can be challenging to keep them well-maintained for years. Fortunately, professional rug cleaning services make it easy to clean a silk rug. Check the best Silk Oriental Rug in Washington DC, Click it Now.
This article will deal with why your silk rug needs professional cleaning. It also discusses what to do before taking your silk rug to a rug cleaning company in Washington, DC.  
Why should you take your silk rug to the cleaner in Washington, DC?
If you own a silk rug, then it is important to take good care of it. Taking your silk rug to the cleaner in Washington, DC, will help ensure it is kept in good condition. Professional cleaners are trained and experienced in handling delicate fabrics like silk. Best Silk rug Cleaner near you, Click it Now. So, they know how best to clean them without causing damage or ruining their value. Professional cleaning removes dirt or stains on your rug before settling into it.
Our rug experts at Khazai Rug Cleaning know the ins and outs of silk rugs. They know the best way of cleaning and maintaining them. So, please don't hesitate to contact us and get professional help.
Can you clean a silk rug on your own?
Using the right cleaning products is important when washing a silk rug. Professionals know the right cleaning products for silk rugs better than anyone else. That's why taking your Silk rug Cleaning Service, is a wise choice. 
Moreover, using bleach or harsh chemicals on these rugs will cause severe damage to them. So, you must be so careful about the detergents you use. Using mild soap and water at lukewarm temperatures is recommended. 
However, this is not what cleaning silk rugs is all about. Silk is a delicate material that can be easily damaged by an incorrect action. Therefore, it's best to leave it to rug professionals, and rest assured while your silk rug is being properly cleaned. 
What to know before you take your silk rug to the cleaner in Washington, DC?
You may be a DC resident or just a visitor. Either way, you can hire a rug cleaning company here. So, knowing what to do before taking your silk rug to the cleaner in Washington, DC, is important. Here are some things to keep in mind:
First, make sure there aren't any loose threads hanging around anywhere. That's because they can get caught under vacuum heads, resulting in unintentional damage.

Then, check whether any stains have been left behind after trying various methods. You should remove any wet stains as they can interrupt the cleaning process. 

Finally, ensure there aren't any tears along the seams where the stitching has come undone. This could lead to further problems later, like premature aging.
Khazai rug cleaning, Silk Rug to the Cleaner in Washington DC, offers various silk rug services to you. Please request a quote and get in touch with us. So, we can help you choose the best service for your rug!
How to prepare your silk rug before professional cleaning?
Before you take your silk rug to the cleaner in Washington, DC, you should clean it with a vacuum cleaner. This will remove any debris that may be stuck in the fibers of your rug. It will also prevent them from being ground into the material during cleaning.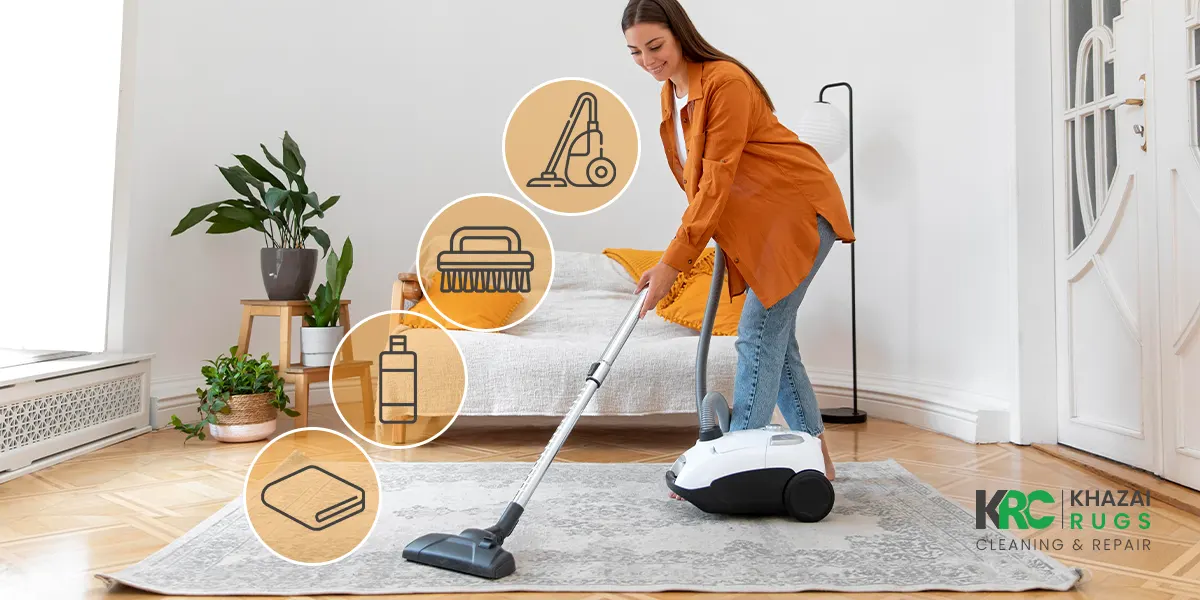 To clean your rug, use a soft brush attachment on your vacuum cleaner and go over every inch. 
However, you may not have a vacuum cleaner specifically designed for delicate fibers. So, you can leave vacuuming to professional cleaners as well.  
Other tips for caring for silk rugs
Use a vacuum cleaner with a soft brush attachment.

Don't use a steam cleaner or iron, as they can damage the fibers of your rug.

Avoid washing your silk rugs in the washing machine, as this can cause them to shrink and fray. 

If you have to wash it by hand, use mild soap. 

It's also best if you hand-dry rather than using an electric dryer. Hot air from those devices can warp the backing on some rugs and ruin them altogether.
Where's the best place to take your silk rug to the cleaner in Washington, DC?
Professional cleaners own the right equipment and materials to clean your rug effectively. They also have experience cleaning silk rugs. So, they'll know which methods are safe for their fibers. 
In addition, professional cleaners are trained in handling delicate items like silk rugs. If you Silk Oriental Rug Clean in Washington! Click it Now. So, they don't get damaged during the cleaning process or in transit between the home and the company.
Khazai Rug Cleaning is a well-known company when it comes to cleaning rugs. We have hired the best rug cleaners in the USA, giving our customers top-notch services. So, please contact us if you want to clean your silk rug and need professional help.
Knowing what to do before taking your silk rug to the cleaner in Washington, DC, guarantees a more desirable result
Taking care of your silk rug is important as it increases its lifespan. It also helps reduce costs and keeps your house cleaner. 
If you're planning to take your silk rug to the cleaner in Washington, DC, you should prepare it beforehand. 
If you're not sure whether a company can handle your silk rug, ask them before making an appointment. silk rug cleaning near me. Also, make sure that whoever does take care of this job knows what they're doing!
Our rug cleaning team at Khazai Rug Cleaning is always ready to give you a hand in cleaning your silk rug. They know how to properly care for your rug and which products to use. Please feel free to request a quote and let us know what cleaning service you need.