The Essential Steps to Shaggy Rug Cleaning
Shaggy rugs are popular for their warm, inviting appearance and comfortable feel. However, they can be challenging to clean if you don't know what to do. If your rug looks dingy or stained, it's time to hire a professional cleaning service. Here are the essential steps to shaggy rug cleaning when done by professionals. These steps help you know how to find and hire the best rug cleaner. But first, let's see why it's hard to clean shaggy rugs.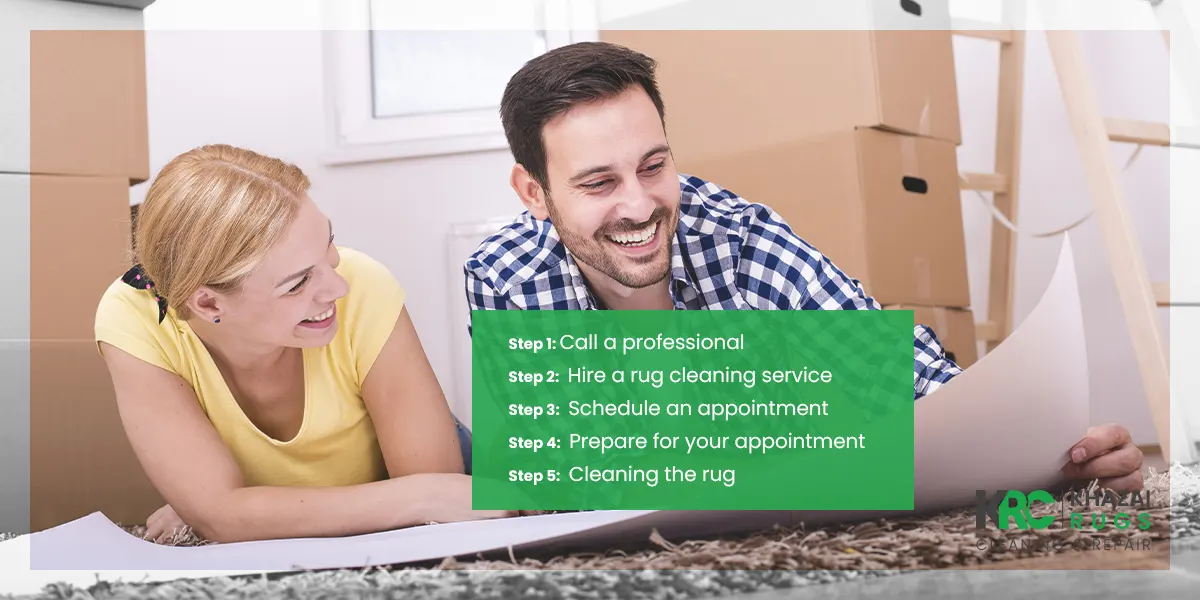 Why is it hard to clean shaggy rugs?
Shaggy rugs can be made from different fibers. These long, heavy strands can get tangled and knotted up, making it hard to clean your rug. Shaggy rugs also take longer to dry than others as they have so many fibers that hold moisture in them. So, this makes it difficult for you to clean up spills on the shaggy rug quickly.
At Khazai Rug Cleaning, we have years of experience cleaning shaggy rugs. We will pick up your rug at your place and clean it in our special salons. We use the equipment necessary to keep your rug looking great. So, please contact us and get professional help!
What is the biggest challenge of shaggy rug cleaning?
The biggest challenge of shaggy rug cleaning is that each one's fibers are made of different materials. This makes cleaning difficult because each material requires a unique method.
For example, you can't use the same cleaning solution on wool for cotton or silk. You also shouldn't use bleach on any fabric unless it's specifically designed for that purpose. 
Why do I need professional help?
Your shaggy rug is a big investment, so you want to be sure that it stays looking its best. This means regular cleaning and care and sometimes professional help. The reason is that shaggy rugs are difficult to clean due to their thick and fluffy texture and deep piles.
Trying to clean your shaggy rug yourself without the proper tools and training could cause more harm than good. The best way to keep your investment well-maintained is by hiring an experienced cleaner. They know how to handle these items safely with minimal damage done during the process.
Khazairugcleaning's team is always ready to answer your questions. You only need to request a quote and get in touch with us! We'll reach out to you and solve your rug-related problems. 
What are the essential steps to shaggy rug cleaning?
Calling a professional is always the right choice. They have the right equipment, training, and expertise to do the job correctly. Here are the steps to clean shaggy rugs by a professional that you should know before hiring one. 
Step 1: Call a professional
The first step to shaggy rug cleaning is calling a professional. Rug cleaning can be messy, especially if you don't know what you're doing. Calling in the pros will ensure that they take care of the job correctly. So, no one gets hurt or sick from bad chemicals or spills on their rugs.
Call them and ask what kind of equipment they use and how long they've been in business. Calling us at Khazai Rug Cleaning is so easy! Just request a quote, and we'll take care of the rest!
Step 2: Schedule an appointment
The next step is scheduling an appointment. You should make sure that you are available when they arrive at your house. So, they can do their work without interruption.
A rug cleaning service will be able to assess your rug and determine what cleaning solution it needs. If you try to clean your own shaggy rugs at home, there's the chance to do irreparable damage. 
Step 3: Prepare for your appointment
The final step to shaggy rug cleaning is to make sure everything goes well with your appointment. Check if the rug is dry. In case there's a fresh stain on it, remove the bulk with a neat cloth.
Remove anything else from around the room where you will place your cleaned shaggy rug. So neither item will be damaged during transport. 
How can we help you get your shaggy rug cleaned?
We at Khazai Rug Cleaning are here to ensure your rug gets the attention it deserves. We are committed to doing our best to make your rug look its best. We know that you've spent a lot of time and money on your rug. So we'll take good care of it. In addition, our team is trained in the latest techniques for cleaning rugs. Therefore, you can rest assured that when we're done with your rug, it will look as good as new.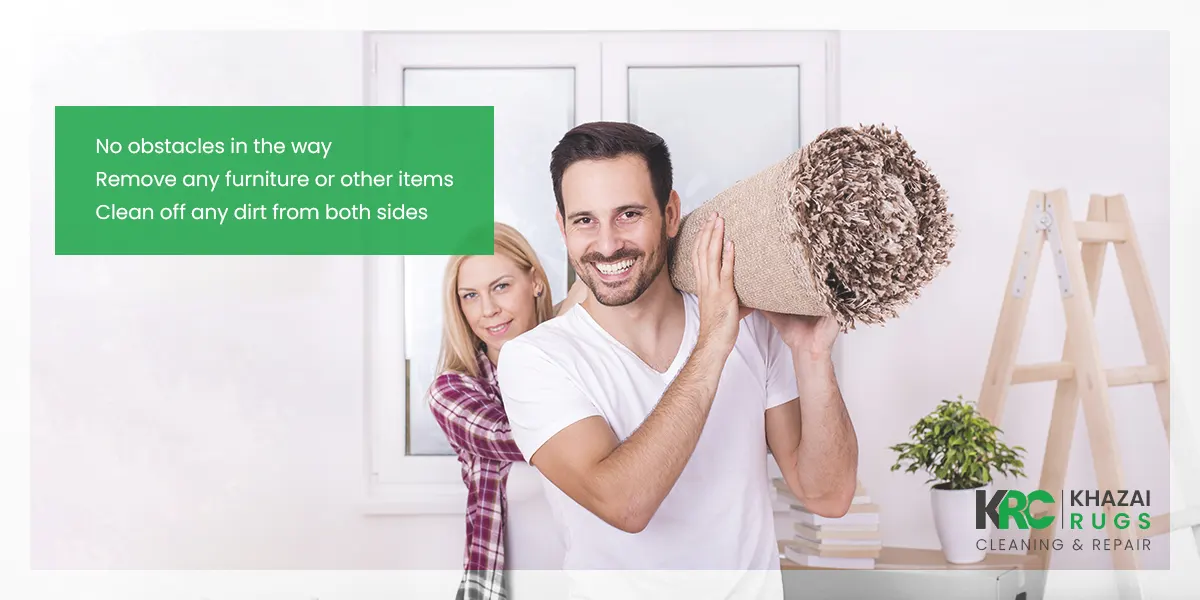 Please contact us today and let us give you a hand in cleaning your shaggy rugs. We have done it for hundreds of customers. So, why won't you be the next one?
We use only high-quality products, so you don't have to worry about damaging your rug. All of our products are eco-friendly and safe for pets and children. We'll even come to your home or office and give you a free estimate before starting any work!
Conclusion
We know it can be daunting. But if you follow the right steps to shaggy rug cleaning, you can get good services from professionals. Prepare the ideal condition for them when they come over to your place. Then rest assured that your rug gets the best treatment. Please contact us today and get your shaggy rug professionally cleaned.