Professional Turkish Rug Cleaning in Washington, DC
If you own a Turkish rug, then you know how delicate they are. Without proper care, your beautiful Turkish rug can quickly become ruined and dirty. You need professional cleaning services to keep your rugs looking their best. At Khazai Rug Cleaning, we understand the importance of taking good care of your rugs and keeping them in pristine condition. We have years of experience cleaning Turkish rugs in Washington DC.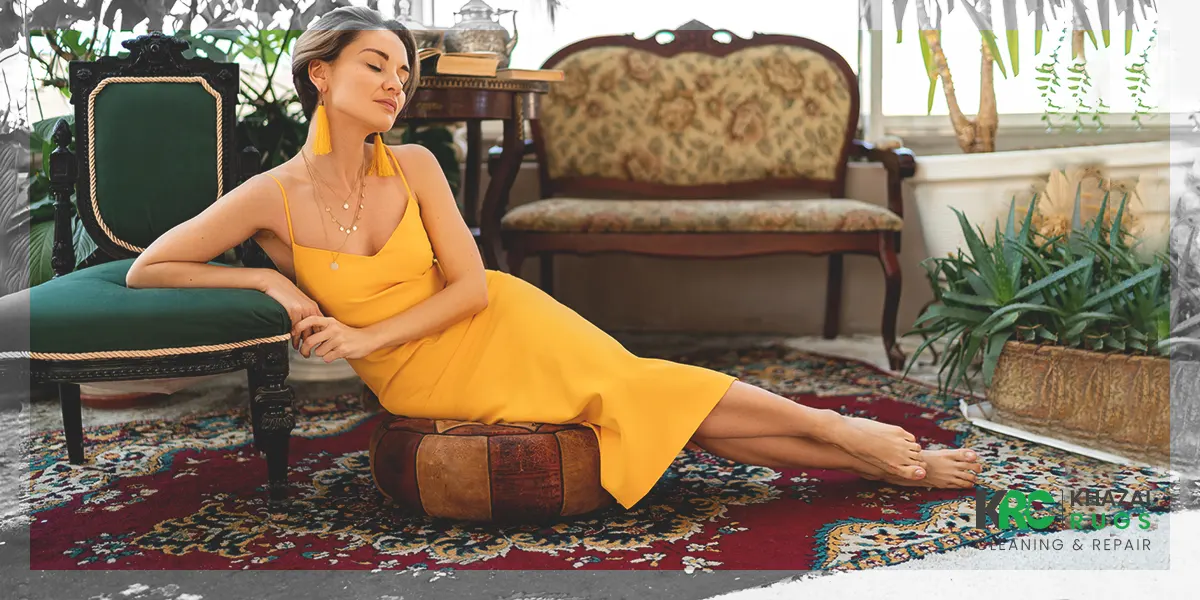 What is the history of the popular Turkish rug, Oushak?
Turkish handmade Oushak rug is a type of rug that was produced in Turkey. The history of these hand-woven rugs dates back to the 17th century. They were woven by nomads and later became known as Oushak rugs. They are known for their intricate designs and beautiful colors. They are also known for their durability and ability to last for many years without losing their quality.
The history of these handmade Turkish rugs began with nomadic tribes who lived in Anatolia (Asia Minor). These tribes were renowned for their weaving skills. They were able to produce high-quality textiles using wool, cotton, and silk threads. If you consider Ultimate Rug Cleaning Guide For Each Type And Material! click it now. Their textiles were highly sought after by people living in Anatolia as well as other parts of Europe during that period in time. As time went on, the demand for these handcrafted goods increased significantly. So, it led to an increase in production volume as well as better quality products being produced by those who made them.
Eventually, weaving became an important part of Turkish culture which has been passed down from one generation to another.  There are many people who still practice this ancient art form today, even though it has become more difficult due to modern technology.  Today, Oushak rugs are still produced using traditional methods. Skilled weavers use hand-spun wool and natural dyes to create unique and beautiful rugs. Collectors and interior designers value these rugs for their classic beauty and versatility.
Why do you need professional Turkish rug cleaning?
If you have a Turkish rug, it's important to know that they require special care. Rugs are delicate and need to be cleaned in a certain way in order to maintain their value and beauty. A professional rug cleaner will have the right equipment and experience necessary to clean your rug effectively.
Professional cleaning can help prevent costly damage to your valuable piece of art. They use water temperature controls and gentle extraction methods. So they won't damage the fibers in any way.  Professional carpet cleaners also know how much pressure is needed during the Turkish rug cleaning. If you consider Can You Make Rug Cleaning A Do-It-Yourself Project? click it now!. So, it won't cause any fading or discoloration of place on your treasured floor covering! Turkish rugs are so fragile and are known as wool on wool carpeting. Therefore, they need professional care to last for years. 
Why are Turkish rugs so delicate?
Turkish rugs are delicate and need to be handled with care. They are made of wool, cotton and silk, which are all natural materials. Because of this, they can be damaged easily if you're not careful when moving them around or cleaning them.
The best way to keep your Turkish rug looking its best is by hiring a professional rug cleaner in Washington, DC. So, please contact us at Khazai Rug Cleaning and get professional help.
How does Khazai Rug Cleaning wash your Turkish rug?
As a professional Turkish rug cleaning service, we use state-of-the-art equipment and products to ensure that your rug is clean and safe. Our specially designed machines are equipped with high-pressure water jets. They blast out dirt from deep within the fibers of your rugs. If you consider Who Is Best Qualified To Do Area Rug Cleaning? click it now!. We also employ eco-friendly cleaning solutions which are gentle on delicate materials like silk. However, it is still effective enough to remove stains from even the most stubborn spots.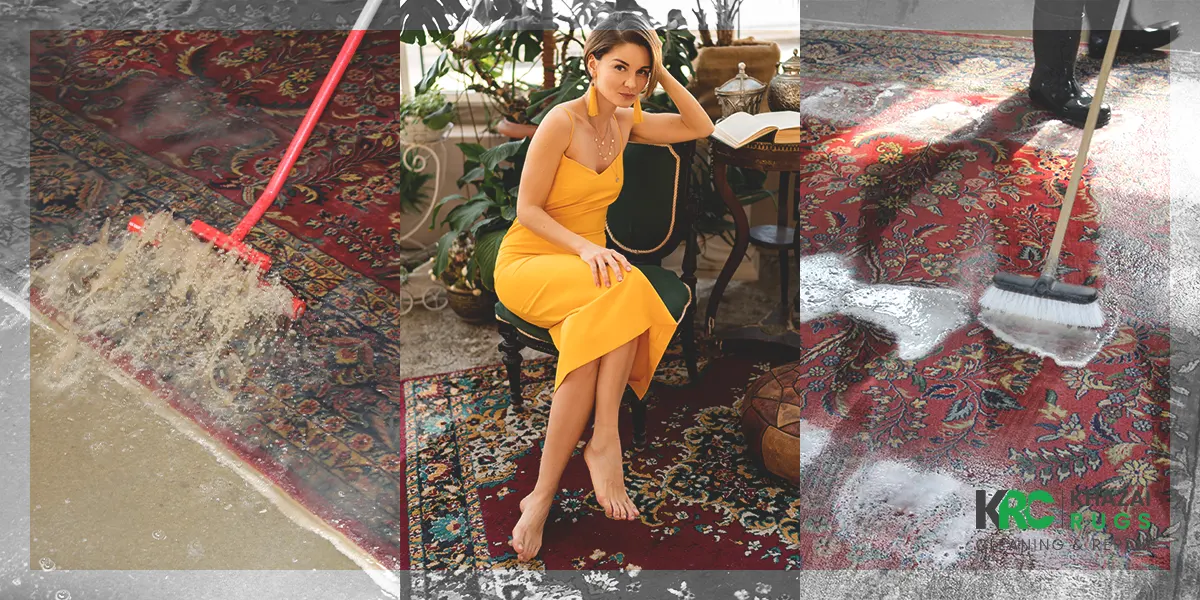 We have over 20 years of experience in this industry. So, you can trust us when we say that our professionals know exactly what they're doing! When it comes to Turkish rug cleaning our team will do their best to revive your rug!
Where is the best place to wash Turkish rugs in Washington?
If you're looking for the best place to clean your Turkish rug in Washington, DC, and its surrounding areas, look no further than Khazai Rug Cleaning. We have been cleaning rugs for over 30 years, and our customers love our service.
Our company is small enough that we can give each customer individual attention. It is large enough to handle most jobs on time and at a competitive price point. Khazai Rug Cleaning has been cleaning Turkish rugs for several decades. If you consider The Quick Guide To Braided Rug Cleaning! Click it now. In the 1970s, there was a renewed interest in traditional hand-woven rugs. So, Oushak rugs experienced a resurgence in popularity. Since then, we've been taking care of these popular rugs and gained new experiences during this time.
How do we clean your Turkish rug at Khazai Rug Cleaning?
Our rug cleaning services are the best in the area. We have been offering our services for over 20 years and have built a great reputation in Washington, DC, as a result. We take a careful and thorough approach to clean your Turkish rug at Khazai Rug Cleaning. Our process is designed to be as non-invasive as possible, and we work with you to determine the best cleaning methods for your rug.
First, we inspect your rug to determine how it should be cleaned. This includes checking for stains, dirt, and damage that can't be cleaned away. Then we'll work with you to choose the best method for removing any stains or dirt, whether it's dry cleaning or wet cleaning. If you consider Beginner's Guide to Antique Rug Cleaning! Click it now. If there are damaged areas in a rug, we'll help you fix them. We'll consult with you about whether those areas need pet stain removal or repair before cleaning begins.
Khazai Rug Cleaning is the place to go when you need Turkish rug cleaning
We are a professional, experienced, and reliable Turkish Rug Cleaning service in Washington, DC. We have been in business for more than 30 years. We use the best technology and cleaning techniques to ensure that you get the best results from your rugs. Our team of experts will provide you with an honest assessment of your rugs' condition. It also recommends the most appropriate way to clean them based on their age, materials used, texture, and coloration.
We have a great reputation among our clients as we offer affordable prices. We also never compromise on quality service or products! If you are looking for high-quality Turkish rug cleaning services, then look no further than us!