Where To Find Wool Area Rug Cleaner Near Me
Wool area rugs are a great addition to any home but require special care. That's why it's important to find the right cleaning service to clean your wool area rug. If not cleaned properly, these rugs can develop mold or mildew, damaging them permanently. This article helps you find a wool rug area cleaner near you and give you tips to have the best choice.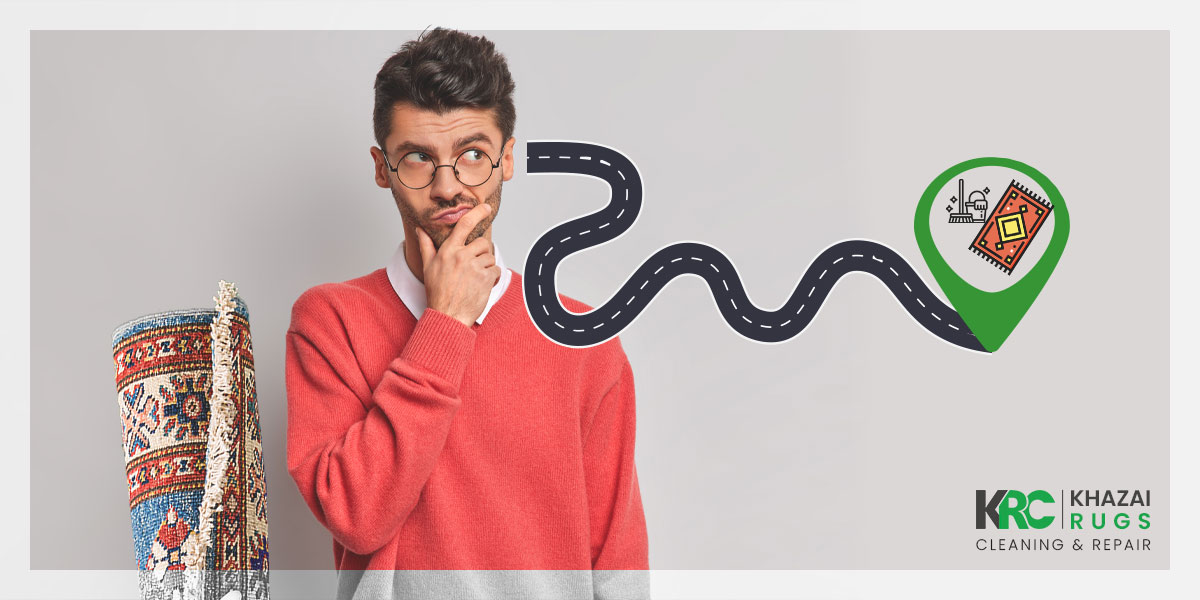 If you need the best rug cleaners in Lexington, KY, it's important to find a professional company. You need a company that has experience and affordable prices. In addition, they should be able to do the job right. Rug Repair In Lexingtone!

Why I need wool area rug cleaners near me
Wool area rugs are a significant investment. They can be precious and vulnerable to washing detergents. Some are also too heavy to be lifted and washed. So, professional cleaning is a must for them. Wool is very delicate, requiring you to find someone who knows how to handle it. If you have your own wool rug, you probably know how difficult it is to clean it yourself—especially if you don't have the right tools for the job.
Therefore, if you want to keep your rug looking as good as new for a long time, hiring professionals for wool area rug cleaning will help prevent any damage from happening in the first place!
What are the consequences of improper cleaning?
No matter the size of your rug, it should be cleaned regularly to avoid damage by mold or mildew.
Mold and mildew are two common issues with rugs that aren't properly maintained. These problems can cause discoloration, staining, and even some damage to the fibers if not taken care of appropriately. If left unchecked for too long, these issues can become an eyesore and create an unhealthy environment in the house.

How to choose a professional company for wool area rug cleaning
When searching for wool rug cleaners near you, you may feel confident that you will find the right company. However, it is important to remember that many factors can affect this decision. Not all cleaning companies will offer the same services at the same price, and some have different processes than others. Before signing a contract with any cleaning service, you must ensure you are comfortable with all of these factors.
First and foremost, look for an insured company that has been in business for a while. The other important criteria to take into account are discussed below.
Search for local stores.
If you want to get your hands on wool area rugs, but don't want them shipped from thousands of miles away, then you'll need to find a local store that sells them. Luckily, there are several ways to do this:
Search online. The internet is home to endless product listings, reviews, and forums where people talk about their favorite carpets and rugs. These can be very helpful when trying to find out what other shoppers liked or didn't like.

Search in the phone book/yellow pages/Google Maps/Yelp/Facebook pages (or any other directory). Any old phonebook should have an entry for rug stores near me so long as it hasn't been discontinued yet.

A good way to tell whether a company is reputable is also by checking its Google and Yelp reviews. You should also check with your local Better Business Bureau (BBB) to see if any complaints have been filed against them. The BBB can provide more information about the company's history and customer satisfaction rating.
Ask friends and family.
If you have friends or family who have recently used a wool area rug cleaner, ask about their experience. So, they can recommend a company to you.
Find out about their experience with the company. Once you've narrowed down your list of potential cleaners, call each one and talk with customer service representatives. You can talk about their cleaning process and the results they've achieved on other rugs in your home's decor style. 
Ask how often they recommend cleaning wool rugs (every 6-12 months is ideal) and whether there are any special instructions. For example, you may need to let the rug air out for several days to dry thoroughly.
What to do once I find a rug cleaning near me?
The first step in finding the right cleaning service is meeting with one of their representatives in person or over the phone. So, they can answer any questions you have about their prices or process. The next step would be seeing photos of previous jobs they've done. This helps you get an idea of how well they clean wool rugs. You can also learn about the final results when working on larger pieces, which often require more than just vacuuming.
Conclusion
Do some research if you are looking for a professional rug cleaning service in Lexington, KY. Start by asking friends and family members who use or go around yourself to see what companies are out there. You can also search online for local stores that offer this type of service as well. However, you can always rely on our professional rug cleaners at Khazairugcleaning to give you a hand in cleaning your wool rugs. So, please don't hesitate to request a quote and let us how we can help!