It's time to address those ugly rips and stains on your expensive rug.
Blessed with a 150 year legacy of expertise with rugs, we have turned rug repair into a form of art that helps us provide the highest quality rug restoration in Washington D.C., VA, and its surrounding areas. Click here to request A free quote or call
(202) 774-9787
.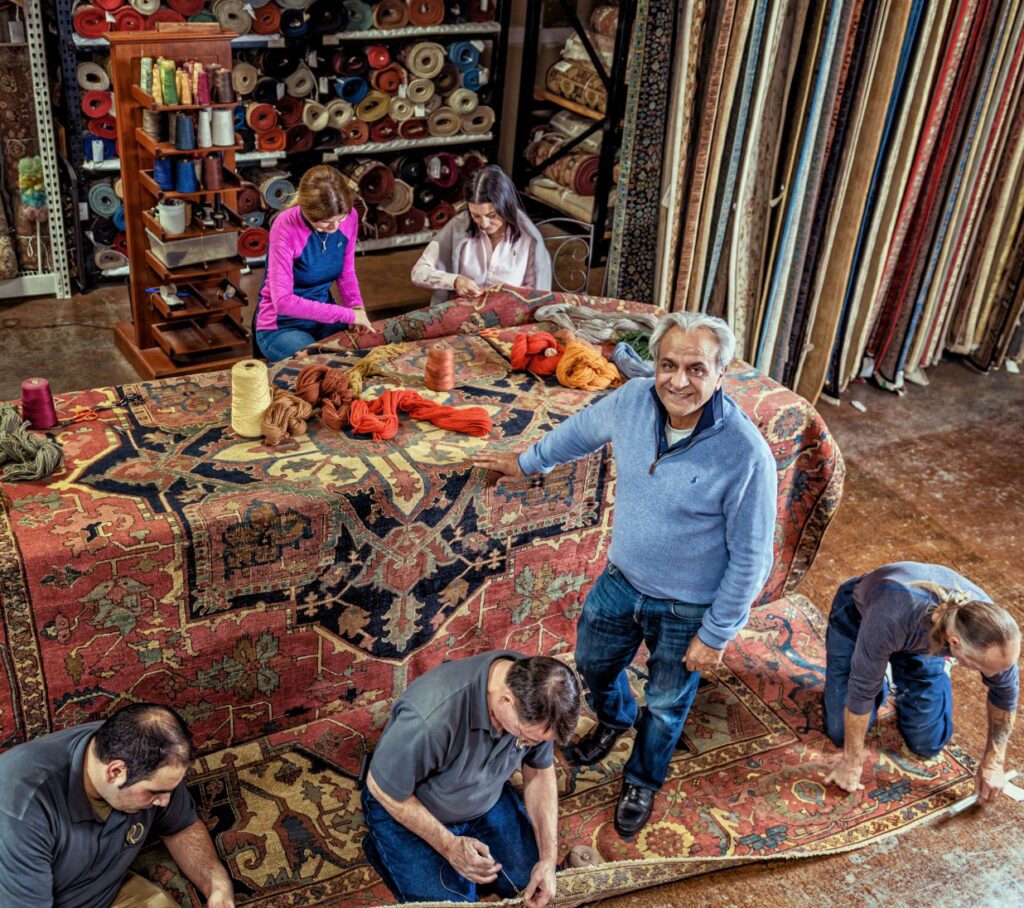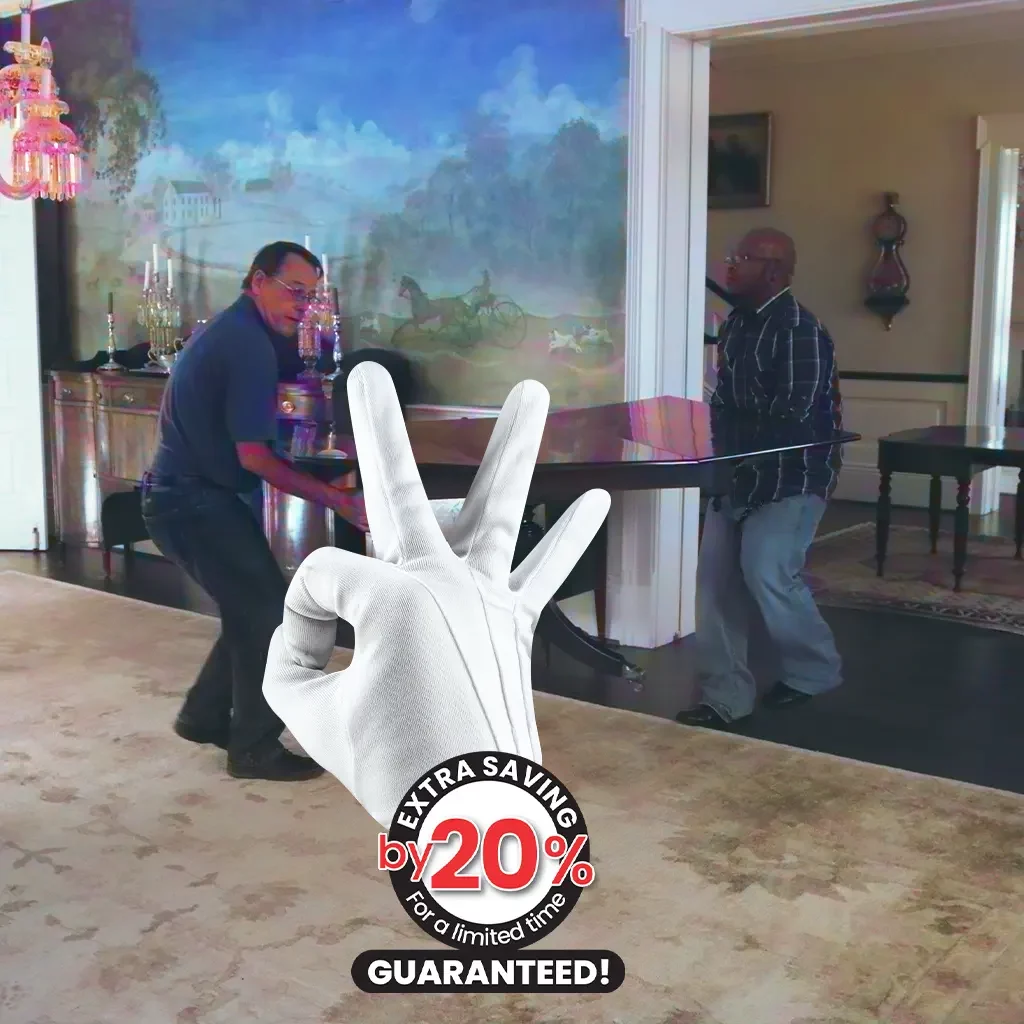 White Glove Treatment, Leave it up to us
We will not only come to your home for pick up , we will also:
We will

move If you have furniture on or around your rug

We will

vacuum and mop away any dirt under your rug

We will

rearrange the furniture according to its original layout

We will

Bring your rug to be cleaned and repaired at our facility.

We will

return the rug on your pre-arranged date.

We will

prepare and clean the area before placing the rug.

We will

Place the rug(s).
Google Customer Reviews 4.9 out of 5
Our Customers Experience​
They cleaned and repaired our rugs, and we were so pleased with the results! The colors are bright and vibrant, and the repaired areas look like new. I highly recommend you go with the thorough experts next time you need your oriental rug cleaned.

Pick up and drop off was free. Scheduling pick up was easy and they came out very quickly. They turned the rug around in about a week. The rug looks amazing and my cat has stayed away from it thus far! Sophia is clearly an expert on all things oriental rug and was wonderful to work with.
Khazai cleaned our Karastan rugs, some of which were over 50 years old. The results were absolutely incredibly. We did not know they could look so good. We also had them fix some of the fringes. We can't recommend them highly enough.
Our staff of professional rug repair experts can help bring your rugs back to life.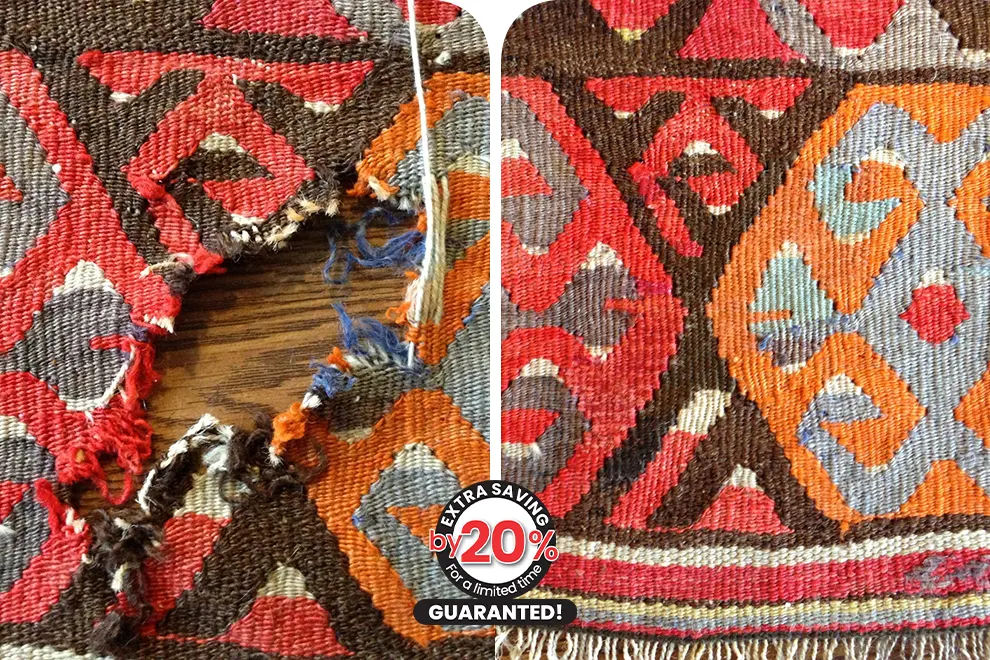 Rug Hole Repair

People buy rugs to embellish with their artist taste in room design and level up their homes, but holes on area rugs ruin everything.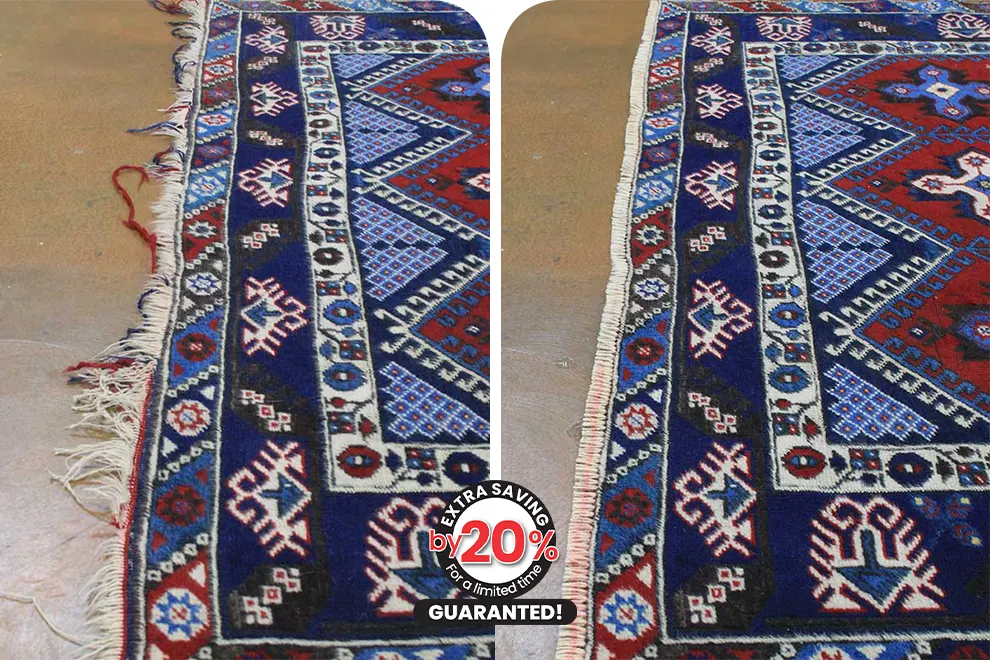 Rug Fringe Repair

Fringe is the gate of damages to your rugs. The damages usually start from the fringe and extend to the whole body of the rug, putting it at the risk of unraveling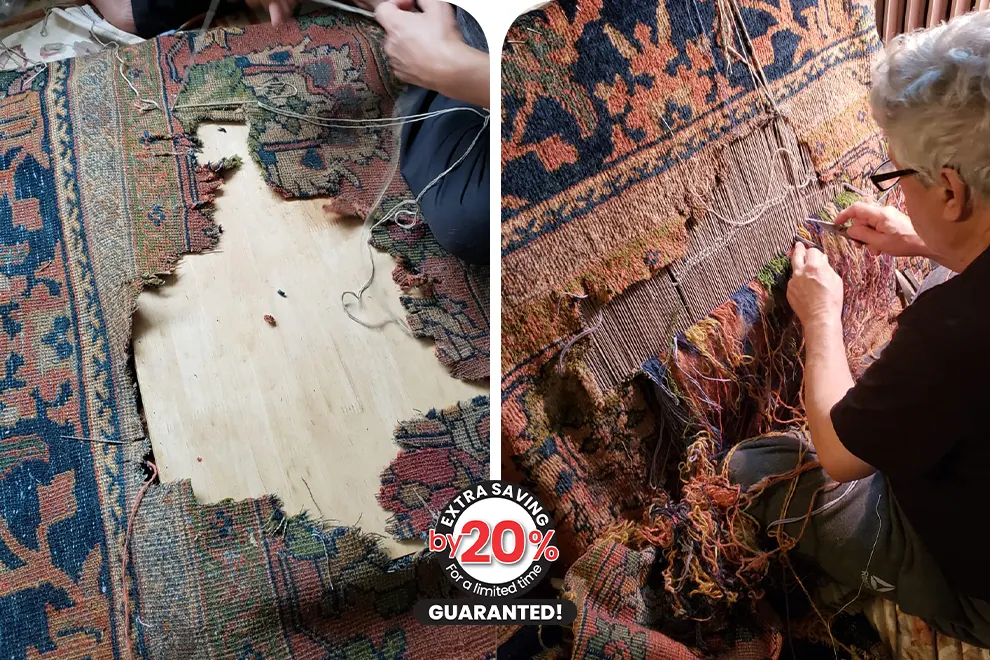 Dry Rot Repair

Have you recently noticed weakened and worn-out fibers, holes, and bad smells in your rug? If yes, your rug has most probably been damaged by dry rots.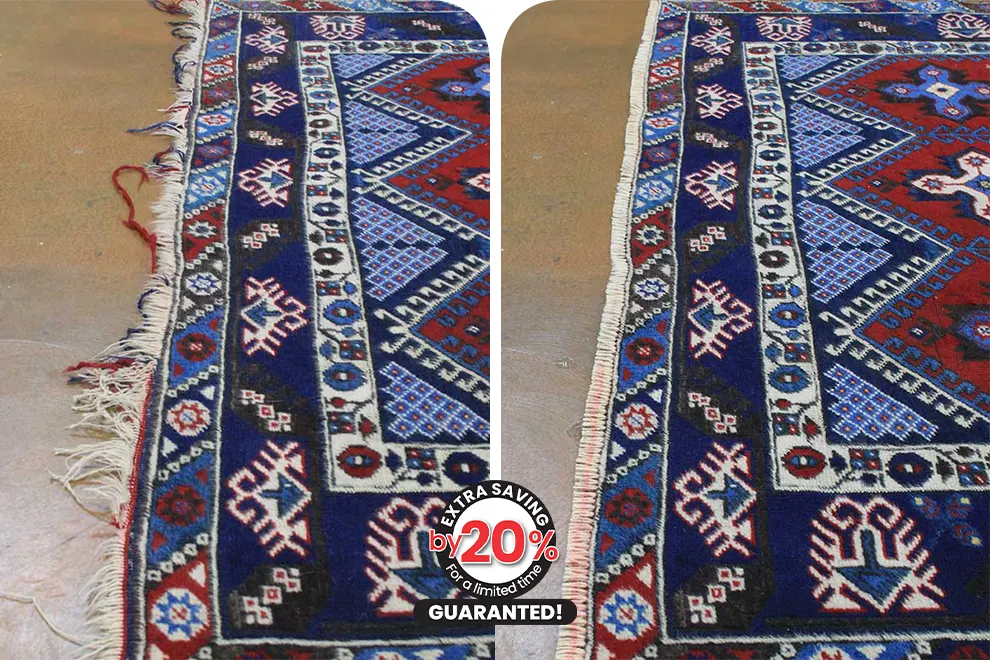 Side Binding Repair

Why do rugs unravel? The story starts on the rug sides. Constant foot traffic, harsh vacuuming, pet chew, and carpet beetles are the biggest enemies of the rug side bindings.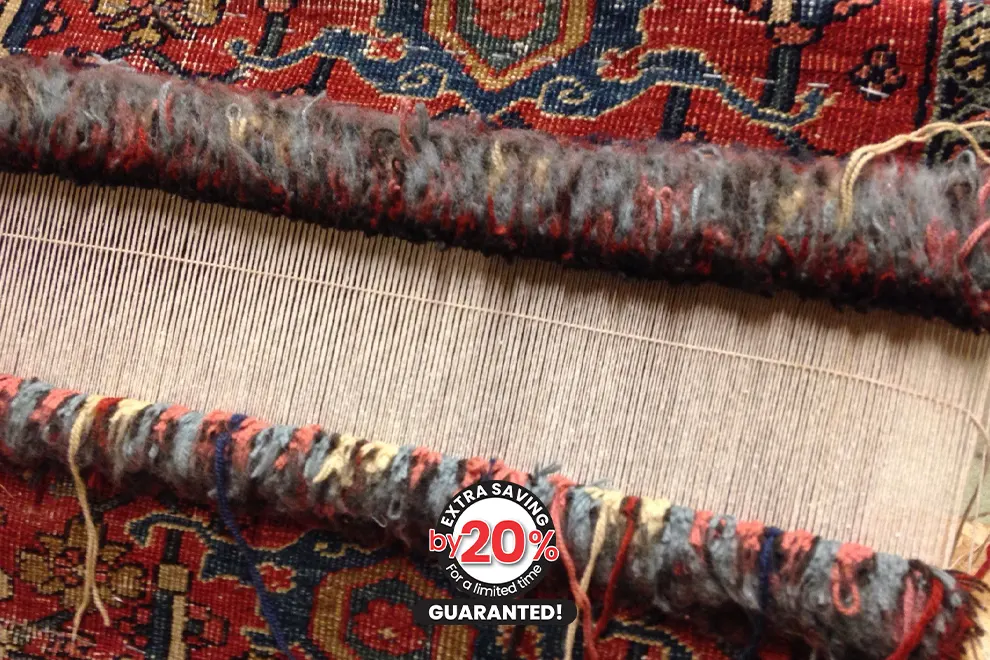 Rug Resizing Repair

As we strongly believe in the rugs' value, we argue that they never lose value and gain even if the rug size is not standard. In such cases, our Area Rug Resizing service comes to the rescue!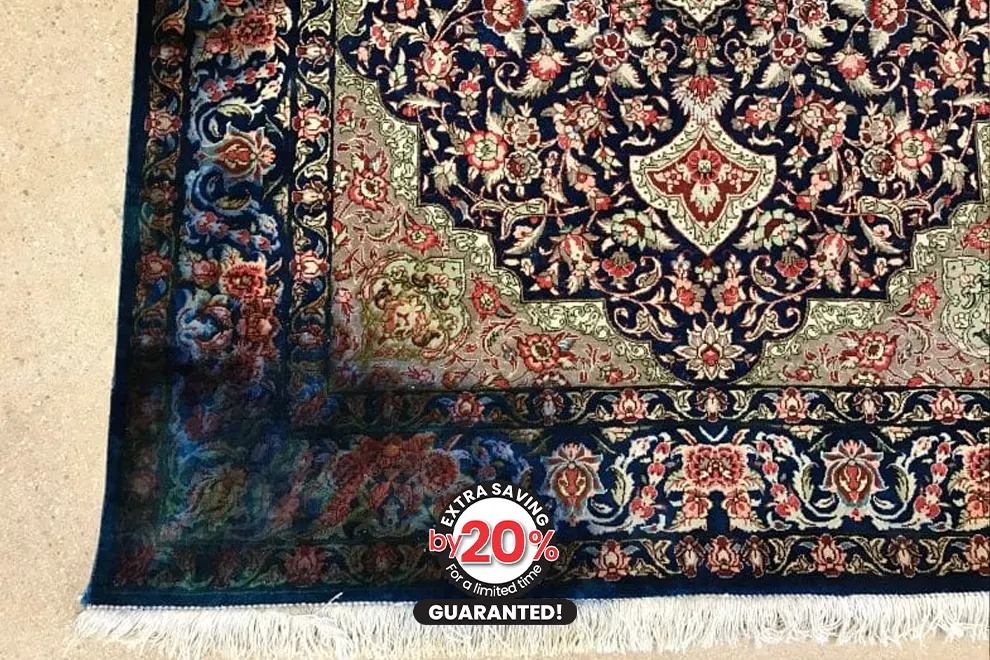 Color Bleeding Restoration

Oriental rugs are famous for their durability given by their natural dyes and fabrics. But sometimes the colors in the rug might become distorted and blending into each other.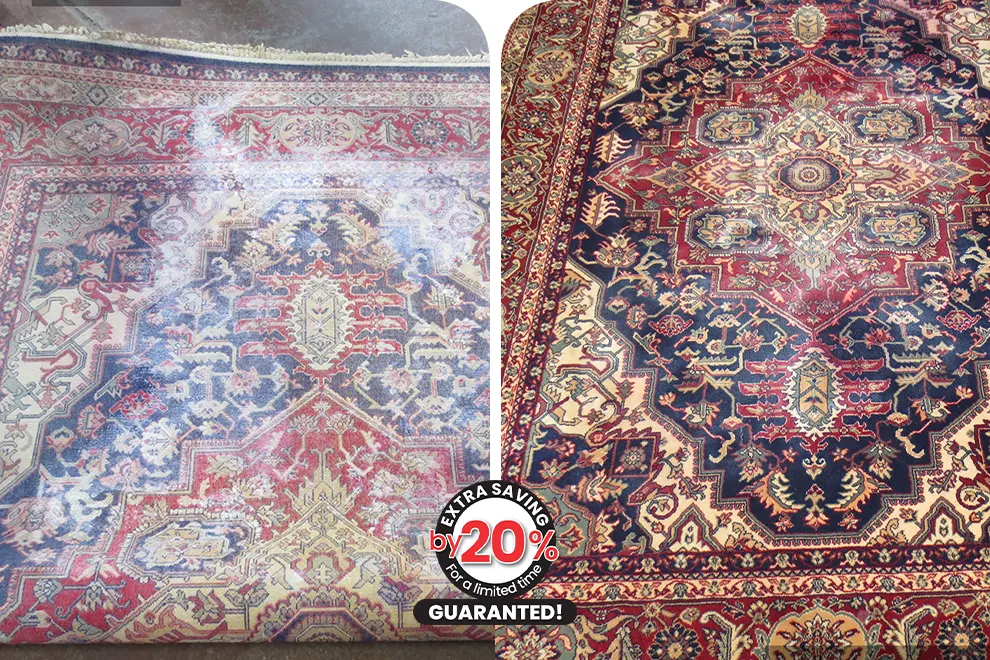 Water Damage Repair

Water is responsible for various damages and defects to an area rug and leaves them worn out, stiffy, pierced, and stinky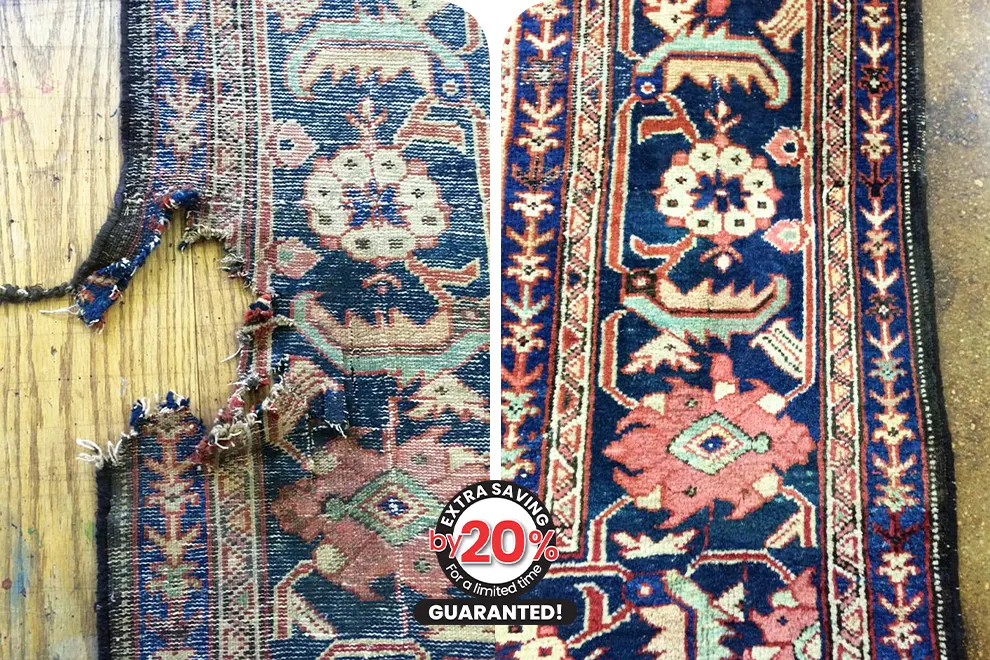 Rug Tear Repair

Area Rugs are crafted to last, but aging, mold, dried pet urine crystals, and beetles never stop weakening their foundation.
We are the final stop when other companies
CAN'T DO OR DAMAGE RUGS. THEY BRING IT TO US!!