The Pros and Cons of a Shag Area Rug
Pros and Cons of a Shag Area Rug, Have you ever thought of putting shag rugs in one of your house's rooms? Do you know about the pros and cons of shag area rugs? 
Shag rugs are popular for adding warmth, softness, and texture to a space. These rugs are perfect for some places with hardwood floors and modern style. In addition, this type of rug is ideal for making a room more comfortable and cozy. However, there's a lot more to this story!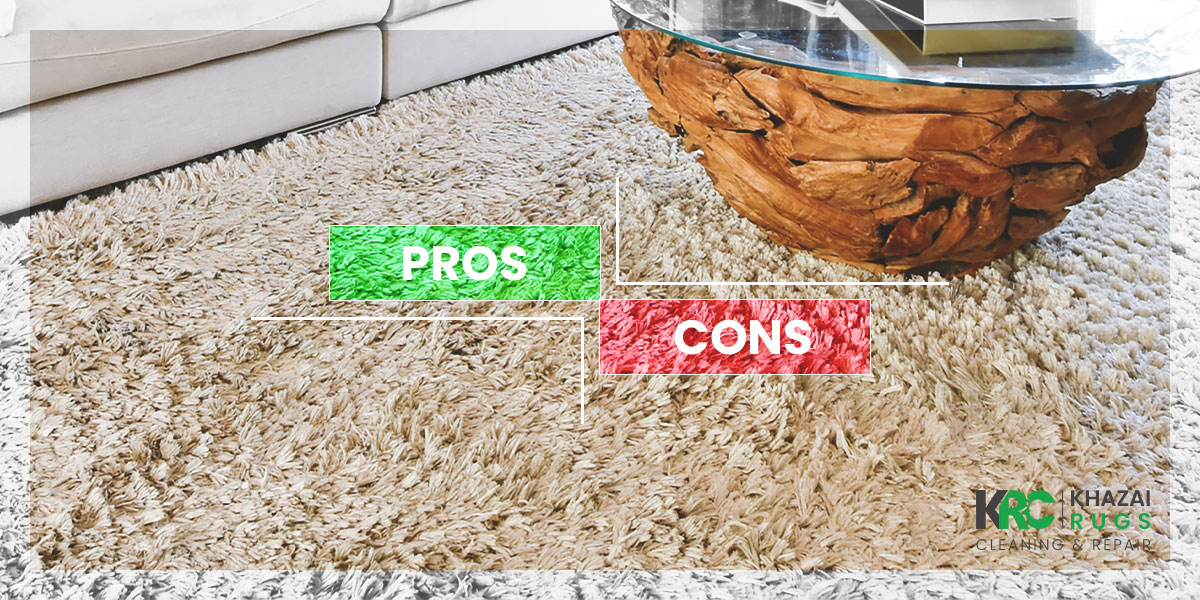 This article deals with the shag area rug's advantages, as well as their downsides. 
Where's the best place to put shag area rugs in?
Shag area rugs are a popular choice for those who care about their home decoration. They can be placed in any space, from the bedroom to the bathroom and the living room.
However, there are some places where shag area rugs work better than others. For example, shag area rugs are not suitable for high-traffic areas. They may show wear more quickly, especially if not cleaned regularly.
Also Read: How to Shag Area Rug Cleaning Easily?
Shag area rugs should not also be placed directly under furniture that gives off heat. Or near a source of water damage (such as a leaky pipe) or moisture. 
The best places for shag area rugs are any room that needs a bit of warmth or texture, such as the living room or bedroom. You can also use them in an office space if you have a lot of natural light coming in.
Shag rugs improve your space with warmth and softness
Shag area rugs are a great accent piece that can be used to add texture and style to your rooms. They can also be a great way to add warmth and softness to the space. So. they can make a room feel more inviting. If you're looking for an elegant look, shag area rugs are a good option as well!
They are a great way to bring together the elements in a room
These area rugs can help make an area feel more cohesive and create a design aesthetic. They also create a coherent color scheme. Shag rugs are also versatile, so they work well with any style of furniture or decorating theme.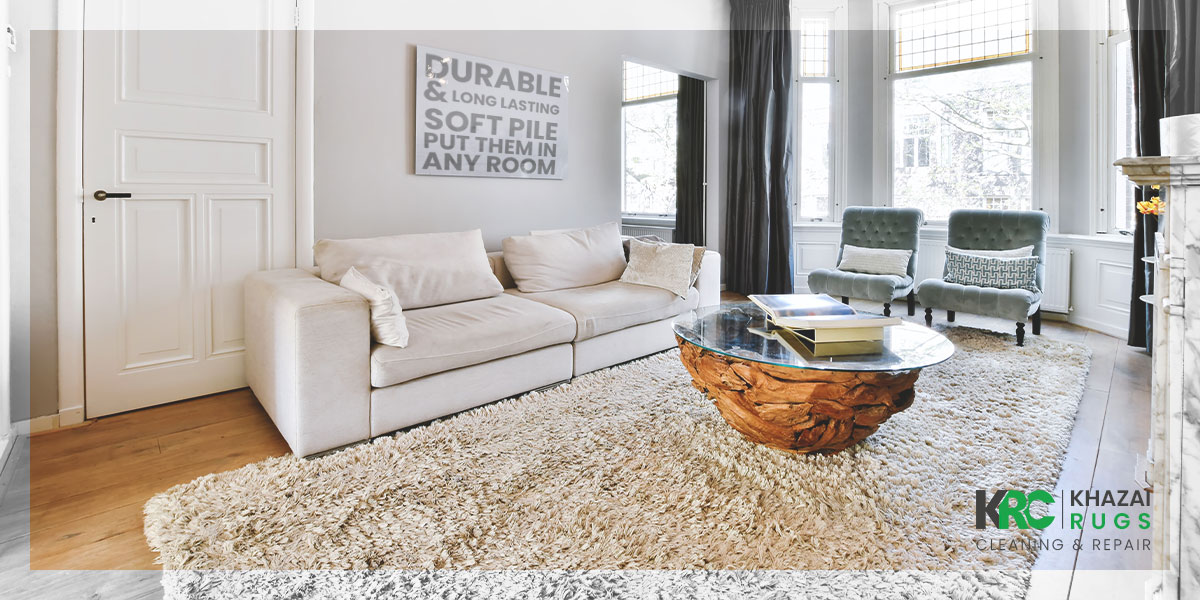 A shag area rug reduces noise when walked on
The softness of the fibers, and their ability to absorb sound, provide a silent space. It makes them an ideal place to relax with no echoes or other unwanted noises!The added benefit is that it can also help you sleep better at night. You won't hear the footsteps on the floors when someone walks around in your bedroom.
Shag rugs add a touch of elegance to your room
They're durable and long-lasting. These rugs are designed with a soft pile that adds a touch of elegance to any space! So, you can put them in any room of the house that you want to look classy. 
They show vacuum streaks when not cleaned regularly
Shag area rugs are not easy to clean. You have to pull the vacuum over them. Moreover, you need a brush attachment on the vacuum to get into small crevices and corners.That's why shag area rugs must be cleaned regularly. Otherwise, they'll develop vacuuming streaks when not used as often as they should be.
It's easy for small pieces to get stuck in them
Shag area rugs are not always easy to clean. It's all about the material they're made from. Therefore, it is more likely that small pieces of food will get stuck in them. When this happens, it gets smelly and attracts insects or bugs. The rug's inability to breathe properly through all those fibers can also lead to a fire hazard.
To avoid these issues, we recommend cleaning your rug at least twice a year. Our rug experts at Khazai Rug Cleaning are always ready to give you a hand in cleaning your rugs. So, please request a quote now and get in touch with us for professional shag rug cleaning services!
Conclusion
Shag rugs are soft and warm underfoot, adding a luxurious feel to any room. They can be used in any room of the house. These rugs are not easy to clean but can last for years if maintained properly. You've learned everything about the pros and cons of shag area rugs. Now you can make an informed decision if they're a great fit for your place. Don't forget that you can always get professional help whenever you need it.
Rug professionals know how to care for your rugs better than anyone else. They have enough knowledge and tools to keep all rug types well-maintained.  Our professional team at Khazairugcleaning has years of experience cleaning and repairing rugs. Please contact us now and leave your precious shag area rug in their hands!