What Is The Best Way To Clean Carpets In Washington, DC
Clean carpet Washington DC, Cleaning your carpets is one of the important things to keep your carpet well-maintained for a long time. However, how can you carry it out when you stay busy with life and don't have enough space in your house? That's the time you realize that you can get a lot of bang for your buck with the help of professional carpet cleaners!
For top-notch rug cleaning services in Washington DC, you can rely on us.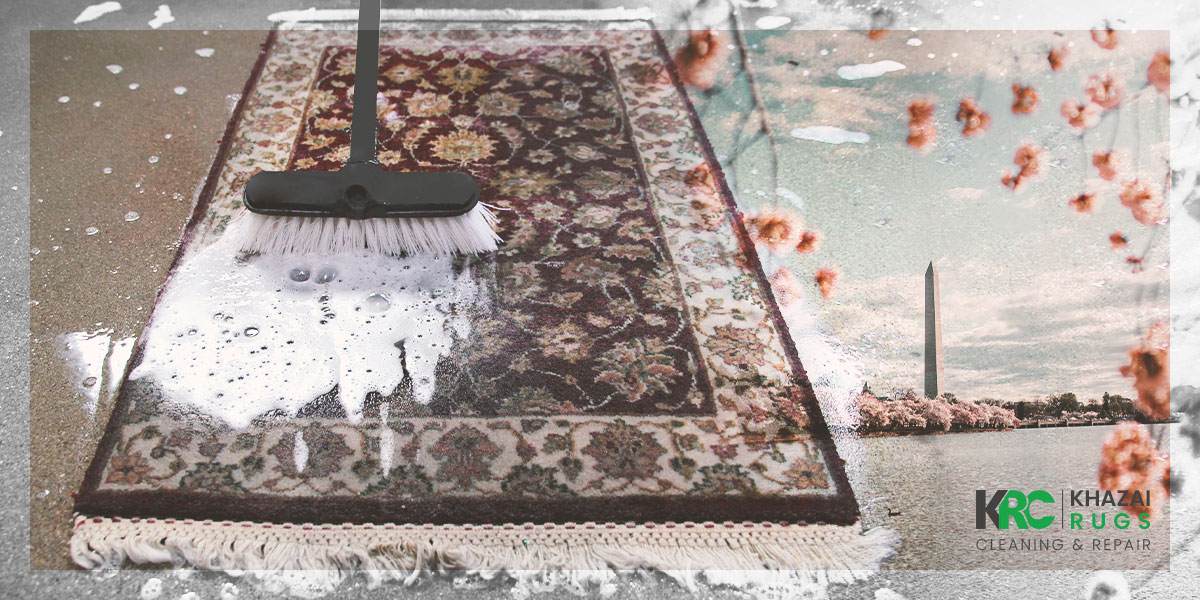 If you live in Washington, DC, this article will come in handy for you as it deals with the best way to clean carpets in your area. It also provides some tips for choosing the best carpet cleaning service. So first, let's start with the benefits of getting your carpet professionally cleaned.  
What is a professional carpet cleaning service?
Professional carpet cleaning is a process by which rugs are thoroughly cleaned by trained and experienced professionals using specialized equipment and techniques. The goal of professional carpet cleaning is to remove dirt, stains, and other contaminants from the rug, as well as to restore the carpet to its original condition. 
Also Read: What is the Average Cost of Cleaning a Rug?

What are the benefits of professional carpet cleaning services?
You can benefit from hiring a professional in various ways that you might have never thought of. For one, professional carpet cleaning removes allergens, dust, and dirt that can accumulate in your carpet's fibers, improving the air quality in your home. Carpet experts know how to apply cleaning methods on each type of rug in order to extend its longevity. They remove soil and other abrasive particles that can cause it to wear down over time.
A professional carpet cleaning can make your carpet look new again, improving the overall appearance of your home using the tools and expertise to remove tough stains that you might not be able to remove on your own.
Moreover, professional carpet cleaners have access to specialized equipment, such as high-powered vacuums and deep-cleaning machines, that can effectively remove dirt and debris from your carpet. So, hiring a professional carpet cleaning service is convenient because it allows you to have your carpet cleaned without having to do the work yourself.
How much does it cost to get your carpet professionally cleaned?
The price to have your carpets professionally cleaned might vary depending on several variables, including the size of the cleaning area, the kind of carpet you have, and the cleaning method used. On average, you should budget between $100 and $300 to have your carpets professionally cleaned. Remember that these are only estimated numbers, and the actual expense may differ depending on several factors. Before making a choice, it is generally a good idea to directly ask the company about the prices.
Clean carpet Washington DC, By the way, chekcing out this blog will give you a better perspective on carpet cleaning pricing by introoducing different factors that affect the cost. 
Also Read: How To: 3 Quick Tips to Buy a Rug

Tips for choosing a quality carpet cleaner in Washington, DC
There are a few things you can do to help ensure that you choose a quality carpet cleaner in Washington, DC:
Look for a company with good reviews:

To determine the quality of a company's work, look at online review sites and ask for references.

Ask about their cleaning methods:

Make sure that the company adheres to industry standards and employs a suitable method for your carpet type.

Check for certifications:

Look for the companies that have earned IICRC (Institute of Inspection, Cleaning and Restoration Certification) certifications as proof that they have undergone the necessary carpet cleaning training.

Get an estimate:

Don't be afraid to ask for an estimate or quote before work begins. This will help you budget and ensure you get a fair price

.

Ask about additional services:

Many carpet cleaning companies offer additional services such as stain removal, pet odor treatment, and fabric protection. If you are interested in these services, ask about them and how much they cost.
Also Read: How to Get Stains Out of Carpet?

How do we clean your rugs?
Khazairugcleaning goes beyond simple cleaning; to guarantee that your rug is thoroughly cleaned, we follow a 10-step method consisting of cleaning all parts of a carpet with advanced tools and detergents. Moreover, you can always use additional carpet-related services. For instance, you might need a carpet patch for a specific area or to have a torn area of your rug or carpet repaired. Rug Repair in Washington DC.
Carpet sales, cleaning, and repairs are the ways we can help people throughout the USA in Khazaiugcleaning. Our professional carpet cleaners know how to treat each carpet properly and make them look as good as new. Please request a quote and let us know how we can help you in getting your beautiful carpets cleaned!