How to Clean Pet Stains from Your Turkish Rug in Washington, DC
Removing pet stains from your Turkish rug is one of the hardest things to do to maintain it. However, it's important to know that there's always a solution for even the roughest stains. Professional cleaning is the best way to treat your rugs when they're dirty or have unsightly stains.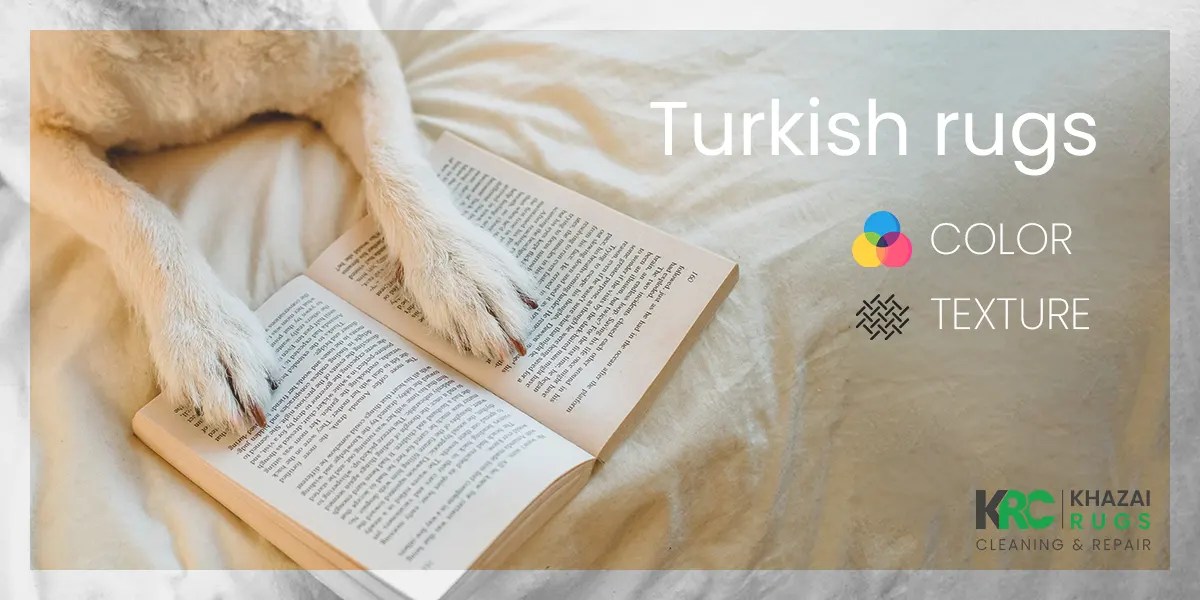 This article deals with how professional cleaning helps to remove pet stains from your Turkish rug. But first, let's see what a Turkish rug really is.
What is a Turkish rug?
A Turkish rug is a handmade rug made of wool, silk, or a combination of both. Turkish rugs are very durable and can last for hundreds of years if properly cared for. They come in a variety of colors and patterns, making them an attractive addition to any home decor.
Khazai Rug Cleaning has hired experienced rug repair experts who know the ins and outs of all rug types. They know how to handle your Turkish rug and the best way to clean it. So, please contact us and get professional help from our rug expert.
How to clean pet stains from your Turkish rug in Washington, DC?
A Turkish rug can add color and texture but needs special care to look its best. That's why it's vital to learn how to properly remove pet stains from your Turkish rugs. If you have pets, there are times when they may leave stains on your rugs. Fortunately, there are ways that you can clean these stains. So they do not cause permanent damage or discoloration. If you consider Should I find a silk rug cleaning near me? Click it now.
Professional Turkish rug cleaning services are the best solution for your cleaning needs. However, there might be times you have to clean a stain yourself. Therefore, you need some professional tips to make sure you do the job right.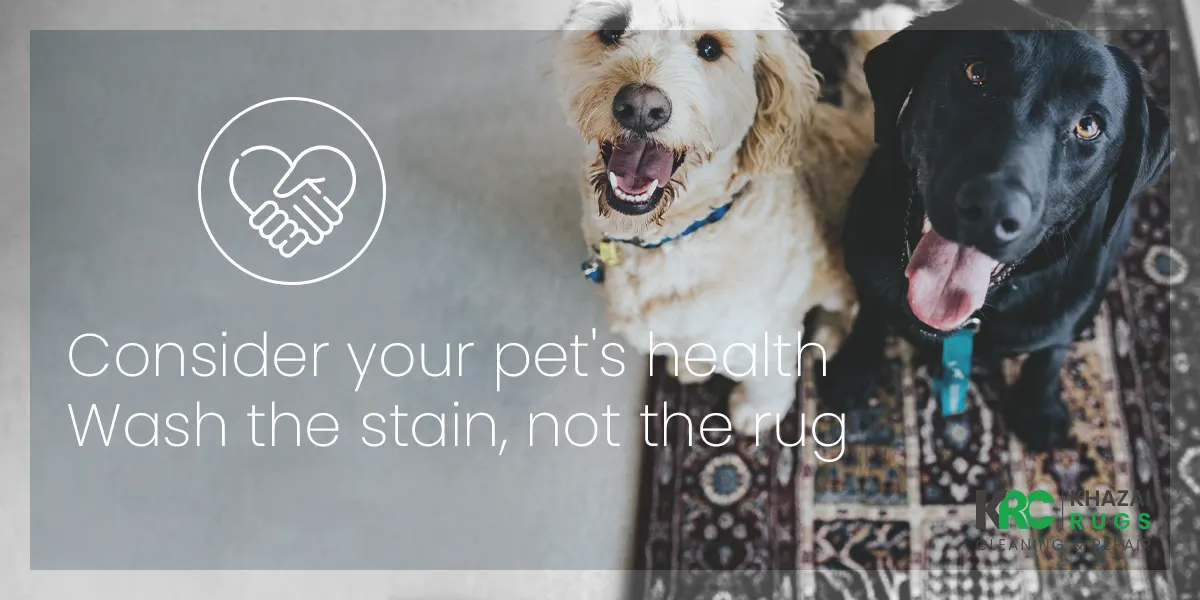 Helpful tips on removing pet stains from your Turkish rug
Your dog may have an accident on your Turkish rug and leaves behind a large wet spot that smells like urine. Then you may want to take action yourself and remove pet stains from it. You should use a white cloth or paper towel to blot up as much liquid as possible. However, some residue might still be left after blotting up all of this liquid. So, you can soak up any remaining moisture using another clean cloth or sponge. 
You may also want to use some sort of cleaning agent, like mild detergent mixed with warm water. However, we recommend doing this only after trying these methods first. That's because soap could potentially damage certain rugs over time. If you consider Why Antique Rug Cleaning? Click it Now.
Our expert technicians use advanced equipment to clean your rugs. So, it allows them to remove even stubborn pet stains quickly. So, you won't have any worries about whether or not this task will be accomplished properly! Please request a quote now and let our professionals clean your precious Turkish rug.
Here are other helpful tips to prevent pet stains or remove them properly:
Consider your pet's health
If your pet is sick or has skin problems, it's important to take their health into consideration. Your pet may also be allergic to certain cleaning products. That's why it's crucial to get professional help to remove pet stains from your Turkish rug. 
If your dog is pregnant or nursing puppies, don't use any harsh cleaners on their bedding. This could affect their health during this period and damage the rug itself. 
Apart from your pet's health, some cleaning detergents may be harmful to your rug fibers as well. If you're unsure whether your rug can withstand harsh chemicals, consider testing a small area before cleaning. If you consider Beginner's Guide to Antique Rug Cleaning for your rug! Click it Now.
Wash the pet stain, not the rug
When cleaning pet stains from your Turkish rug in Washington, DC, make sure you don't use too much cleaning solution. If the amount of cleaner is too strong and concentrated, it can damage the fibers. You also want to ensure that whatever solution you use doesn't contain harmful chemicals that could damage your rug.
If you need pet stain removal in Washington, DC, Khazai Rug Cleaning is the place to go. We've been in this industry for over 30 years and are a family owned and operated business. Our technicians are highly trained in removing pet stains from rugs. So, they can help you get rid of those unsightly spots on your Turkish rugs quickly and safely. If you Why Your Silk Oriental Rug in Washington, DC, Needs Professional Cleaning? Click it Now. We use only the best cleaning products available on the market today. Therefore, your expensive rug won't be damaged when we work on it! Please contact us today to learn more about the cleaning process in Khazairugcleaning!
How does Khazai Rug Cleaning take care of your Turkish rug?
If you have a Turkish rug, use professional rug services in Washington, DC to preserve its beauty. You can't just throw your rug in the washing machine and hope for the best result! Instead, you need to hire a company with experience in rug cleaning. So, you can remove pet stains from your Turkish rug properly and quickly. 
We have been treating rugs with care since 1988 and have over 30 years of experience under our belt! We use state-of-the-art equipment when cleaning rugs. So, they stay safe during this process as well as preserve their colors or patterns longer than other methods. If you consider Who Is Best Qualified To Do Area Rug Cleaning? Click It Now.
Moreover, we use only organic materials to clean your rugs. So, no chemicals will damage the fibers and foundation. 
Conclusion
Professional rug services are the best way to remove pet stains from your Turkish rug. Our rug cleaners at Khazai Rug Cleaning are trained for this job. They know how to remove any type of stain from rugs and clean them properly. 
We are available 24/7 and offer a free, no-obligation quote. Our experienced technicians will come to your home and inspect your Turkish rugs. If you choose us for the job, we guarantee that every single stain will be removed. So, your rugs will look new again! All you need to do is to request a quote, and then our team will take care of the rest!